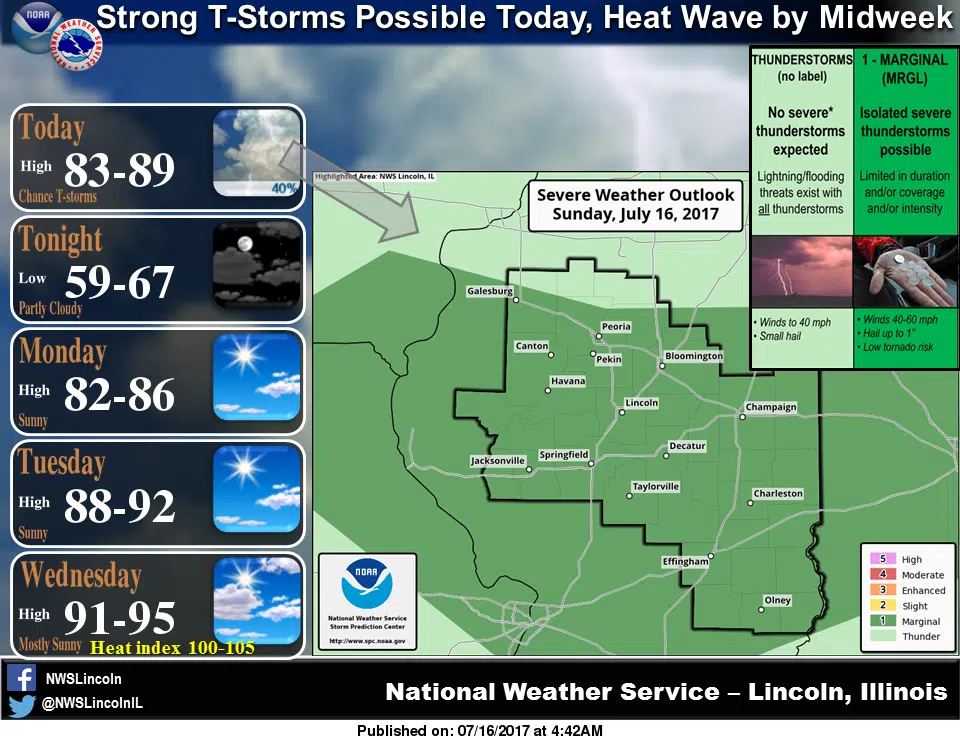 Our listening area has a marginal chance of severe weather today.
According to the US National Weather Service in Lincoln, a cold front moving through the area will bring a chance for severe thunderstorms through this evening. These storms could bring locally damaging wind gusts and hail.
The National Weather Service is also forecasting the return of the heat wave this week. The heat wave will develop by midweek bringing high heat indices.
(Photo courtesy of the National Weather Service in Lincoln.)