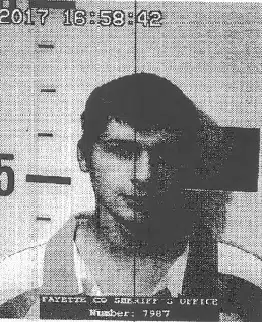 A Beecher City man was recently charged with Aggravated Criminal Sexual Abuse.
According to Effingham County State's Attorney, Bryan Kibler, 21 year old Tony Krueger was brought to Effingham County by Fayette County authorities on Friday, July 7th, where he was charged with the Class 2 Felony. The victim was 16 at the time of the alleged crime which took place sometime between September and the end of the year in 2016. Krueger will make his first appearance with counsel on July 17th at 10:00am.
Krueger was arrested by Fayette County authorities in May for Grooming, a Class 4 Felony.
(Photo courtesy of Fayette County Jail).
All persons listed are innocent until proven guilty in the court of law.