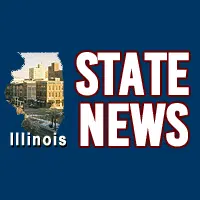 (Springfield, IL)  —  The Republican who lead a the effort to support Illinois' 32-percent income tax increase is being demoted. House Republican leaders yesterday stripped State Rep Steve Andersson of his position as floor leader. Andersson lead 15 Republicans to vote for the income tax increase and provided the votes that were needed to override Governor Rauner and usher in a new state budget.
###
Benjamin Yount/acb IL)
Copyright © 2017
TTWN Media Networks Inc.