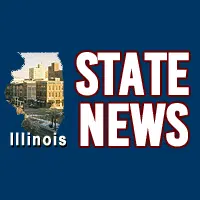 (Springfield, IL)  —  Illinois Capitol Police aren't saying if the woman they took into custody at the statehouse is the same person who threw white powder at Governor Rauner's office ahead of the tax increase override vote. Someone tossed powder at the governor's door, that forced an hour-and-a-half long lockdown at the statehouse. Haz-mat teams had to secure the building, lawmakers were locked in the House chamber or in their offices. Springfield Fire Department officials say the powder was harmless, though they aren't saying what it was.
###
Benjamin Yount/acb  IL)
Copyright © 2017
TTWN Media Networks Inc.