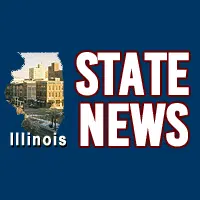 (Springfield, IL)  —  Illinois is one vote away from having its first state budget in nearly three years. The Illinois Senate yesterday voted to override Governor Rauner's veto of a 32-percent income tax hike and the 36 billion-dollar budget that it fuels. The Illinois House didn't have enough lawmakers at the Capitol in Springfield yesterday to take up an override as well. That vote is expected today.
###
Benjamin Yount/acb IL)
Copyright © 2017
TTWN Media Networks Inc.