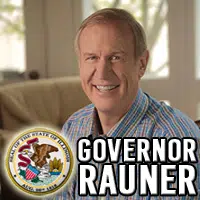 Governor Bruce Rauner is calling for property tax relief in budget agreeements.
During a recent video that was posted to his Facebook page, Governor Rauner called for property tax relief for homeowners in Illinois. As democrats in Illinois Senate voted on a bill that increases income taxes, Governor Rauner announced in the video that he would not sign off on a budget that increases Illinois taxes while not providing property tax relief.
Illinois property taxes are the highest in the Nation and Governor Rauner has long been an advocate for providing homeowners relief. The Governor has stated that if lawmakers are asking for more in income taxes, then homeowners should get a relief from rising property taxes.
Governor Rauner stated, "The biggest issue that now stands in the way of us reaching an agreement is resistance to freezing your property taxes, and giving you the ability to control whether your property taxes go up or down in the future. We will always stand on the side of taxpayers and homeowners and make sure we get an agreement that is fair to you".