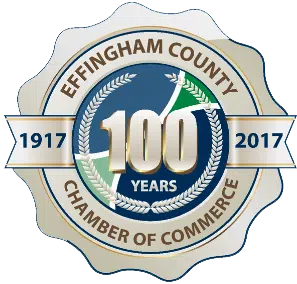 The Effingham County Chamber of Commerce recently recognized their April and May Members of the Month.
Image squared marketing was selected as the April Member of the Month. They have grown from one person to a five people team and have recently to South Banker Street to accommodate the business' growth. Image squared marketing provides a social media presence and traditional marketing. Last year, they were involved in the Freedom 68 Veterans Retreat, Effingham County Wheels to Prosper, the Effingham Recycles initiative, and the EffingHAM-JAM. Visit their website at www.imagesquaredmarketing.com.
The May Member of the Month is the Waupaca Foundry Effingham. Formerly called Hitachi Metals Automotive Components, Waupaca employs over 200 people. They assemble suspension components, exhaust manifolds, and brackets. Additionally, they support the Unit #40 Mentoring Program, FISH Christmas Store, Catholic Charities' Ramblin Rose school supply drive, and Relay for Life. Visit their website at www.waupacafoundy.com.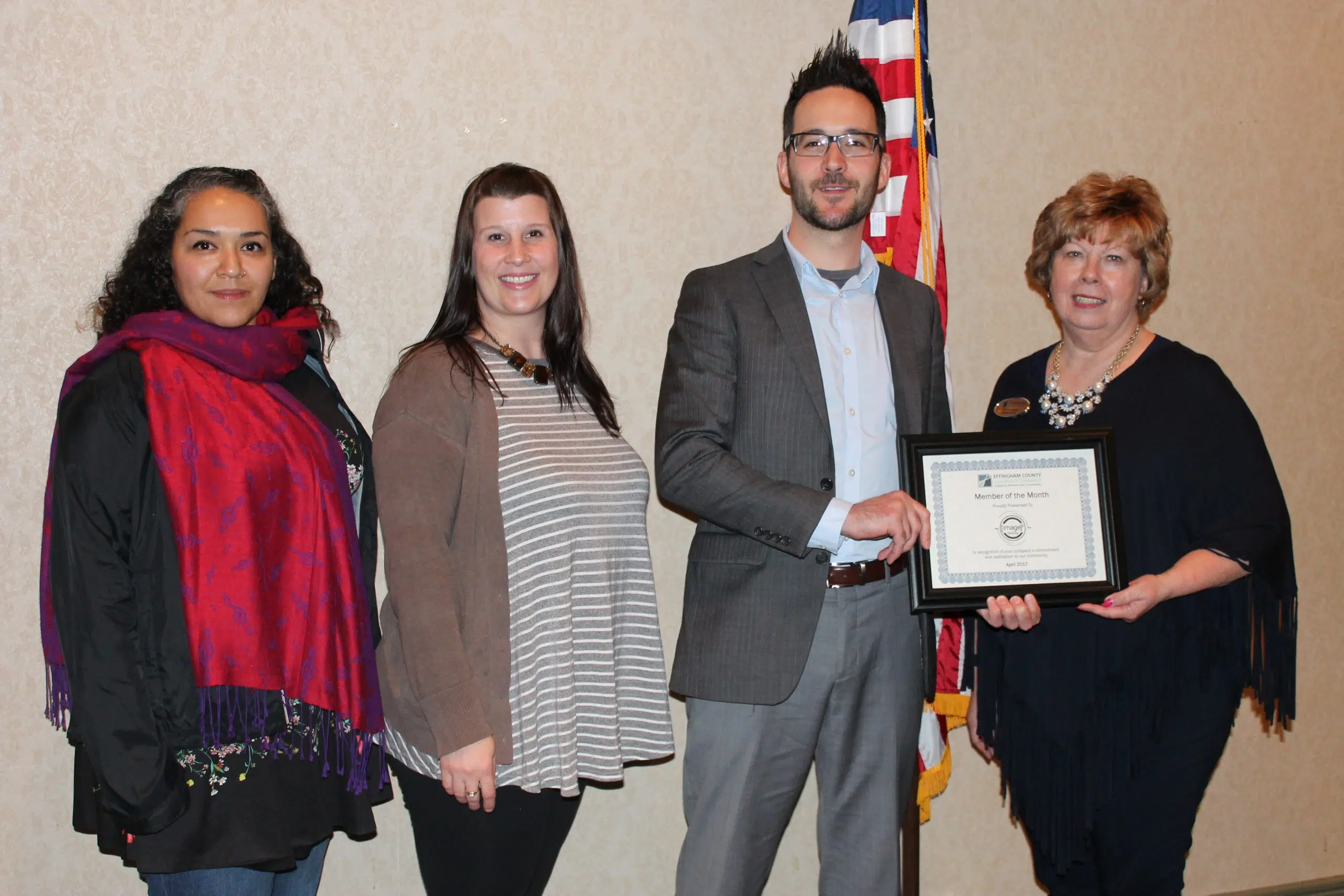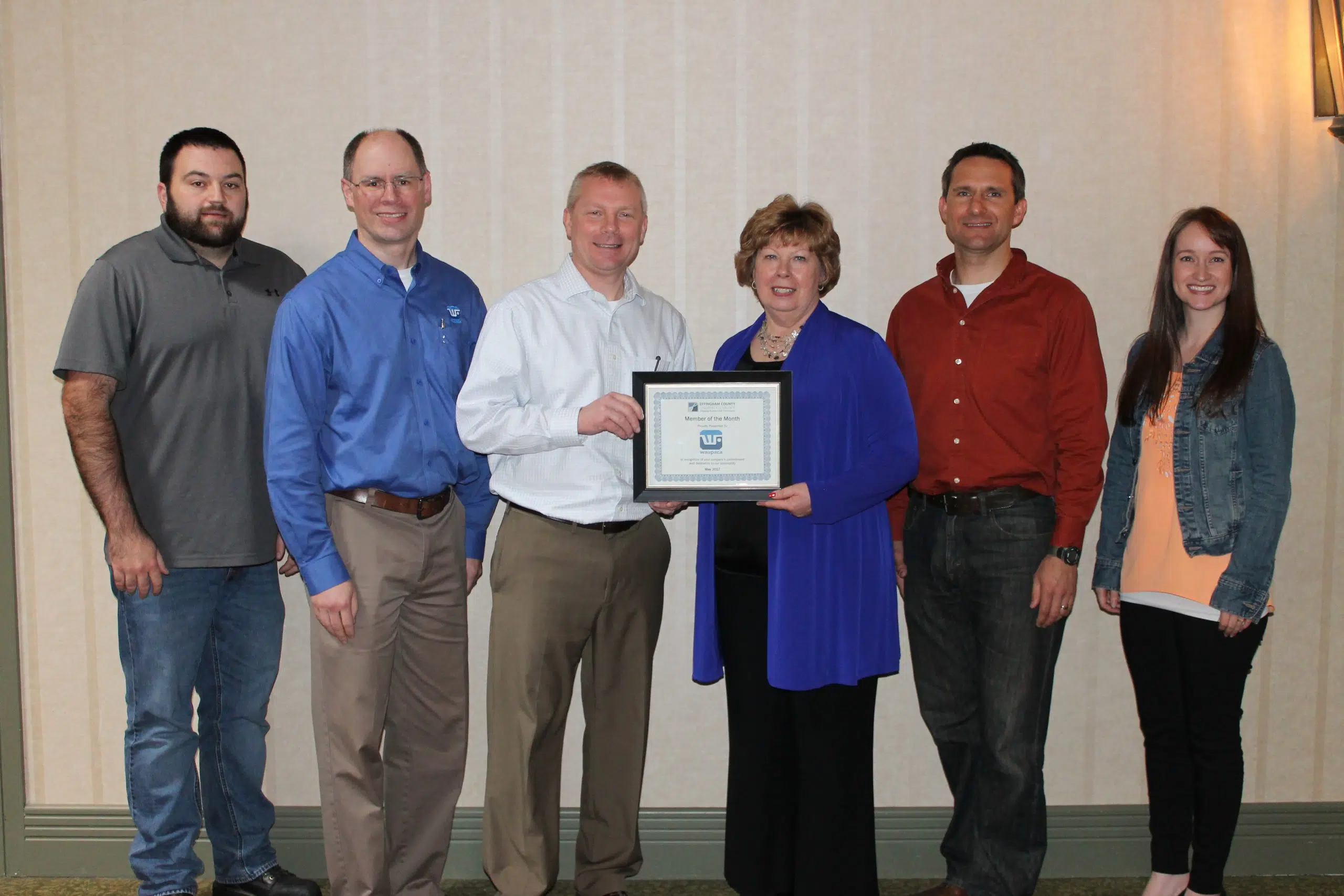 (Pictured Left to Right: Mary Sanchez, Amber Wakefield, Casey Tibbs, and Norma Lansing. Photo courtesy of the Effingham County Chamber of Commerce.)
(Pictured Left to Right: Jarrod Compton, Christopher Asplin, Alex Hagler, Norma Lansing, Steven Frisbie, and Julie Roedl. Photo courtesy of the Effingham County Chamber of Commerce.)