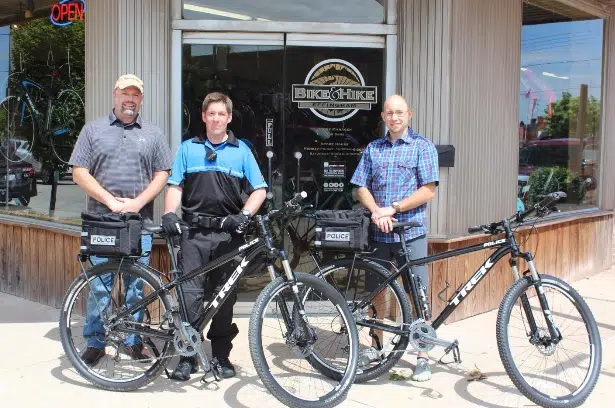 The Effingham Police Department now has officers that will be patrolling Effingham on bicycles.
The Effingham Police Department received two Police Model Trek bikes that were purchased from Bike & Hike as a donation from the Effingham Park District. These bikes are fully equipped for patrol. While several officers have already completed Certified Police Bicyclists training, several others are scheduled to undergo the training as well.
This patrol signifies the progress of Effingham. The Effingham Police Department works to improve the quality of life for all Effingham residents everyday by preserving the peace, enforcing the law, and maintaining a safe neighborhood.
Effingham Police Chief Fuesting stated, "Not only will this increase the capabilities of our Law Enforcement Officers, it will also allow us to interact more closely with citizens. Jeff Althoff with the Park District was instrumental in making this program happen, and I look forward to working with him to ensure a positive Police presence in the City's parks, on the Trek Trail, at special events, and in neighborhoods throughout the community".
The bicycle patrols were put into effect immediately.
(Pictured Left to Right: Jeff Althoff, Jim Dillow, Robbie Sams. Photo Courtesy of the Effingham Police Department)