A St Anthony High School student is the recent recipient of the April Top Shop Award.
Peyton Fearday was awarded the Top Shop award for his achievements in trade studies. Fearday excels in all trades of construction. He is planing on furthering his education as an Ag Power Technology major at Lake Land College. The Top Shop award is presented to students that show exceptional performance and merit in the industrial arts. Recipients of the Top Shop award will be entered in a monthly drawing for a $500 scholarship for a higher education in trades and materials. The winner of the scholarship will be drawn at the 2018 Effingham Home Builders Show by DMI and the Martin Family Foundation.
Duane Martin Services, the sponsors of the Top Shop Award, extend their congratulations to Peyton Fearday for his academic achievements, as well as the staff at St Anthony High School for their excellence in direction and encouragement of their students in all classes.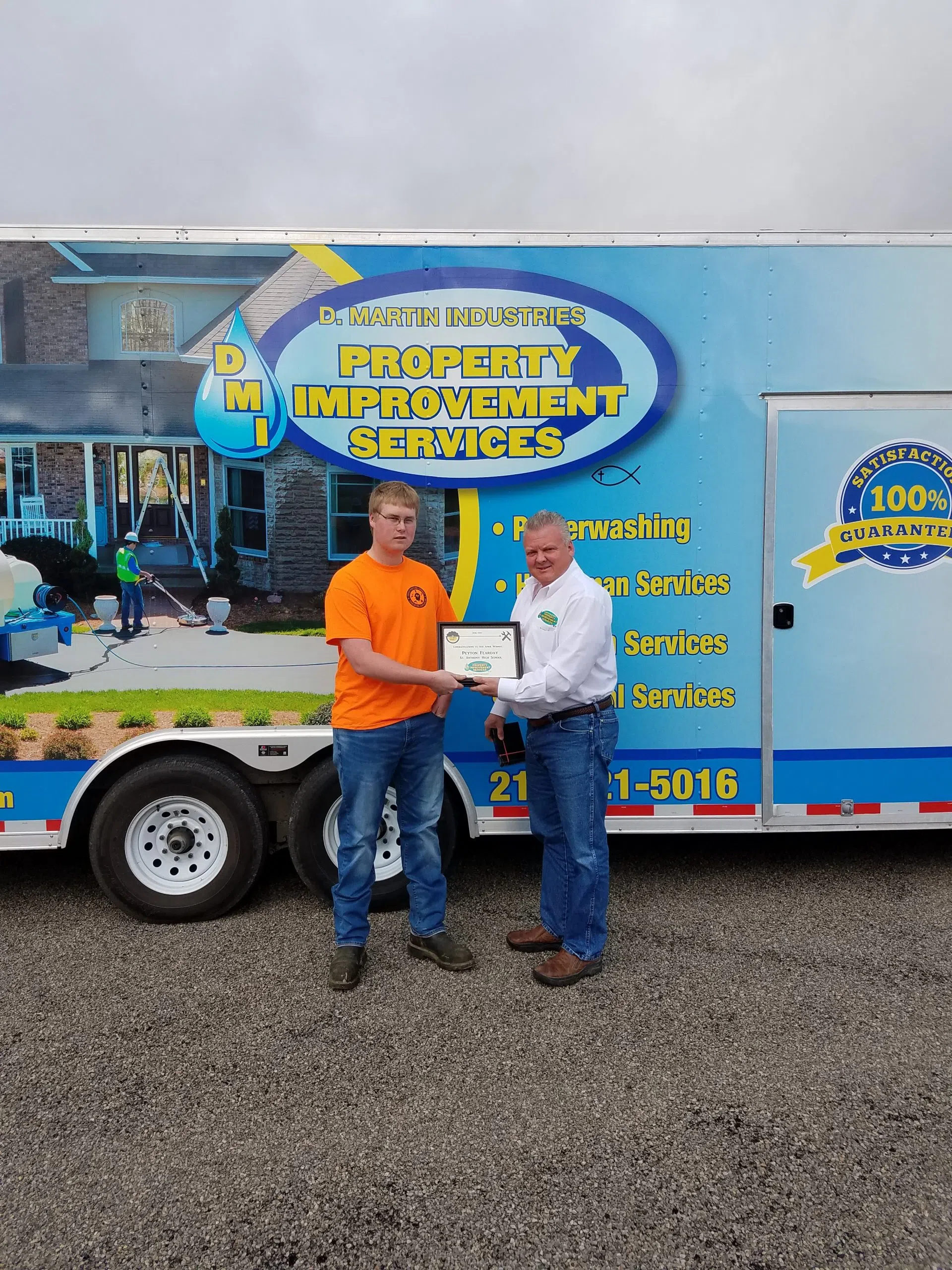 Pictured Left to Right: Peyton Fearday and Duane Martin.