A Mid America Prep School student has been awarded the April Kids Have Talent Award for the Shelby County area.
Tracy Vonderheide, of Auto Glass Unlimited, presented Josiah Ritchie with the award. Josiah shines in playing the guitar and banjo. The Kids Have Talent Award is awarded to high school students that have scholastic achievement in music and the arts. Josiah was selected for the award by school staff for his high effort and excellence.
Tracy Vonderheide and the staff at Auto Glass Unlimited encourage all youth to apply their best effort in academics and music.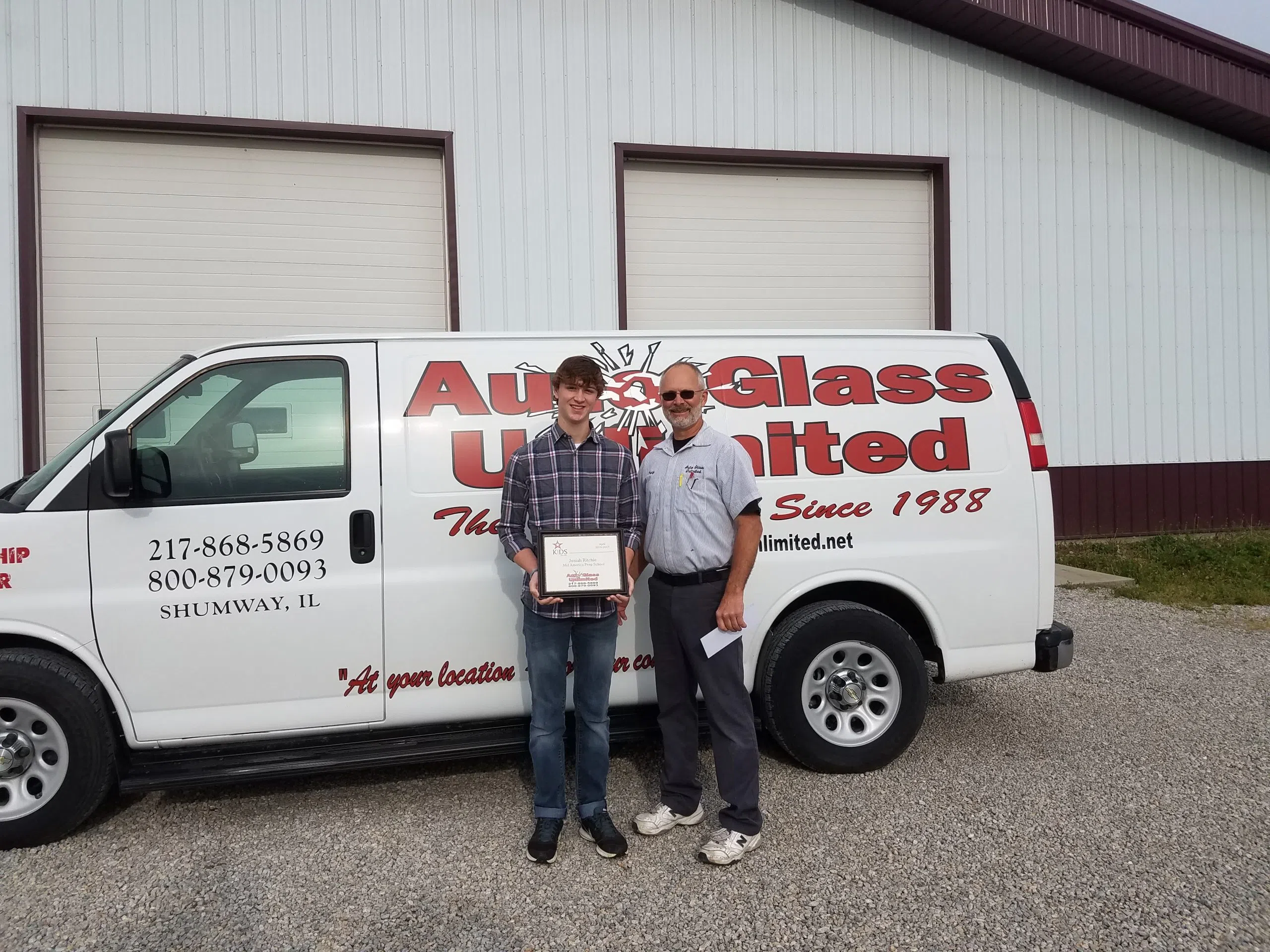 Pictured Left to Right: Josiah Ritchie and Tracy Vonderheide.