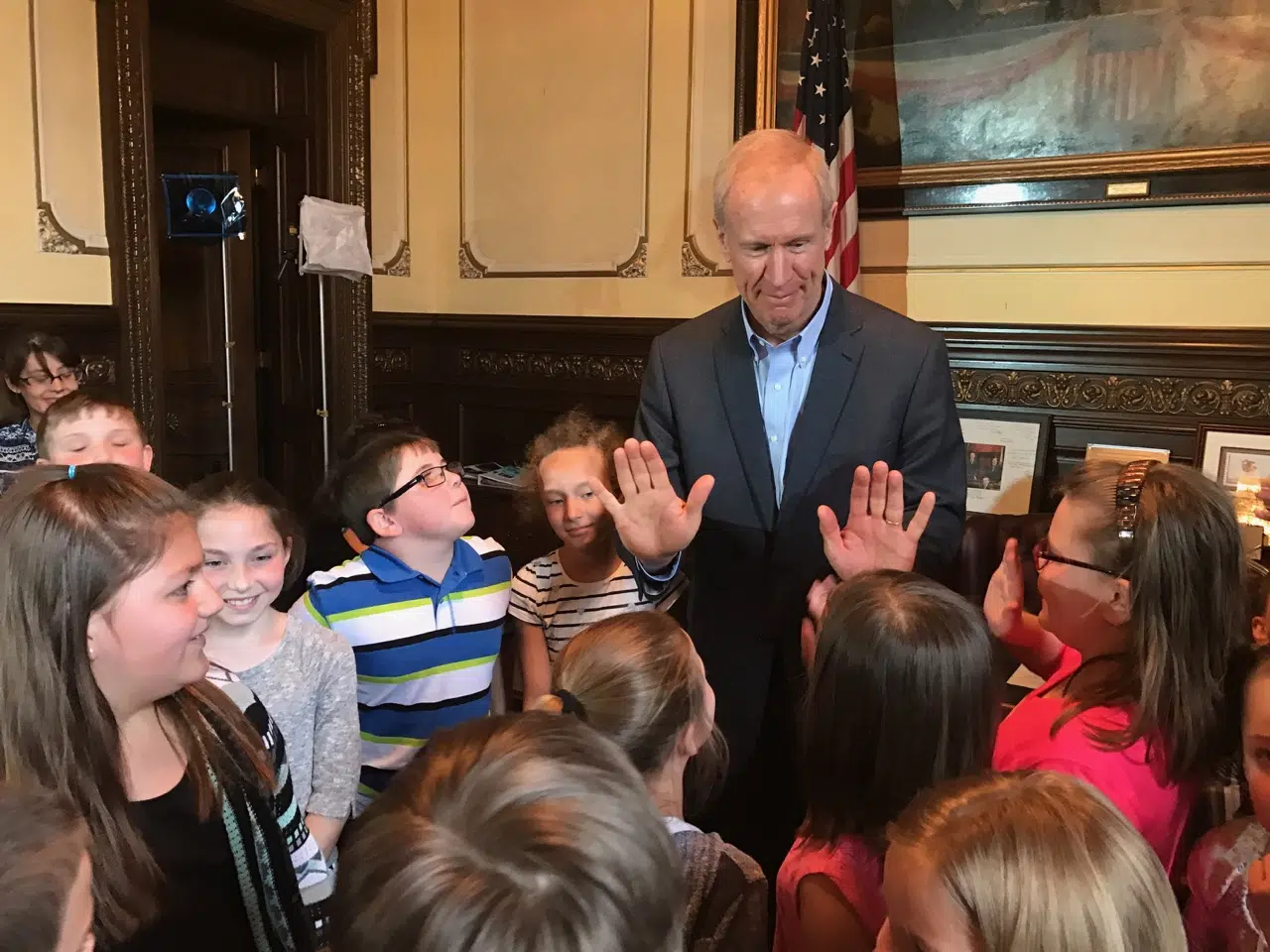 Governor Rauner hosted a Facebook Live event on Thursday, April 27th to connect with students across the State.
Governor Rauner hosted the event as a sort of virtual school visit. During the event, Governor Rauner answered questions from students and teachers from all around the state. He also informed the students what it is like being the Governor and working for the people of Illinois. Rauner also addressed how he is ensuring that every child in the State receives a quality education. Governor Rauner was also joined at the State Capitol with Riverton Elementary's Third Grade class.
Governor Rauner stated, "By far, my favorite thing to do as Governor is visit with students and teachers across the State of Illinois. Thanks to technology and social media, we were able to connect with more classrooms than ever before".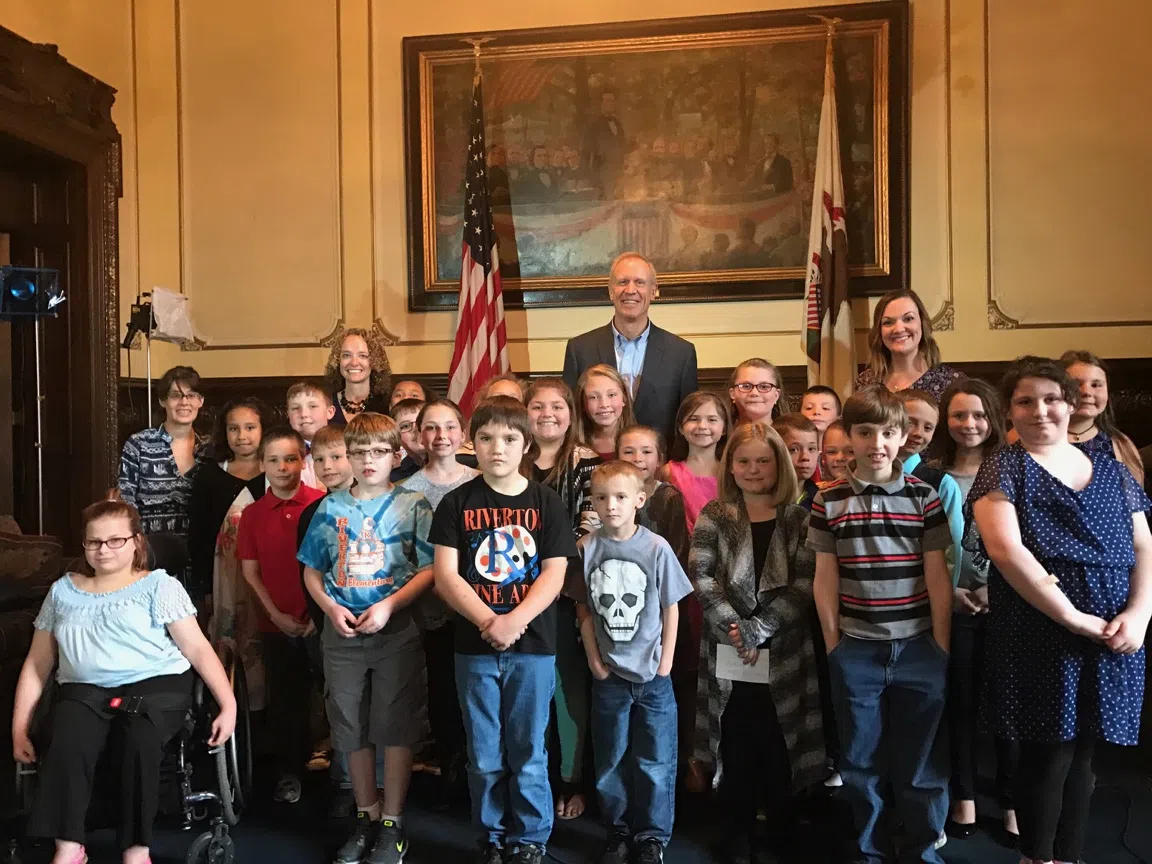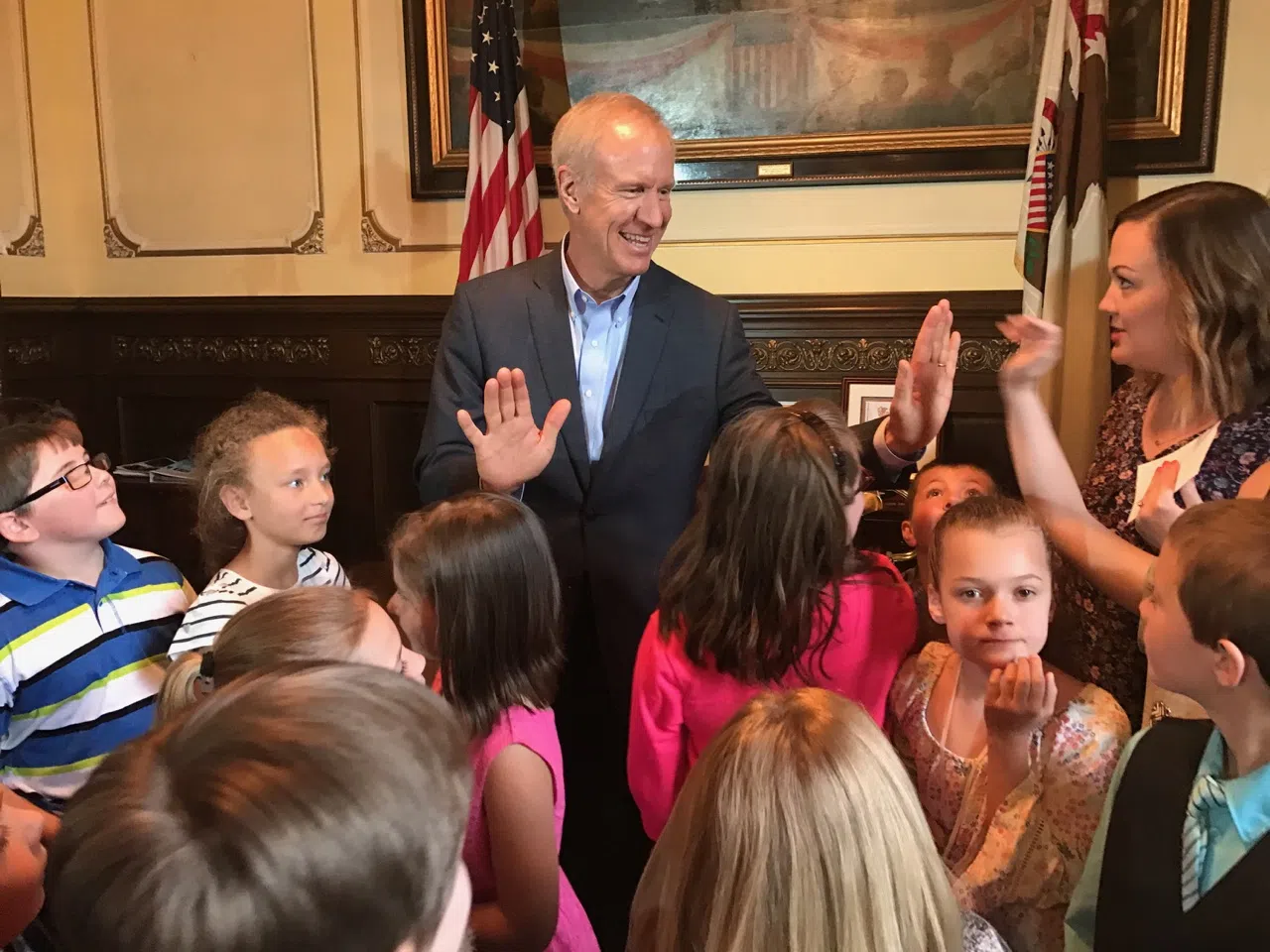 Pictured: Governor Rauner with Third Graders from Riverton Elementary School.