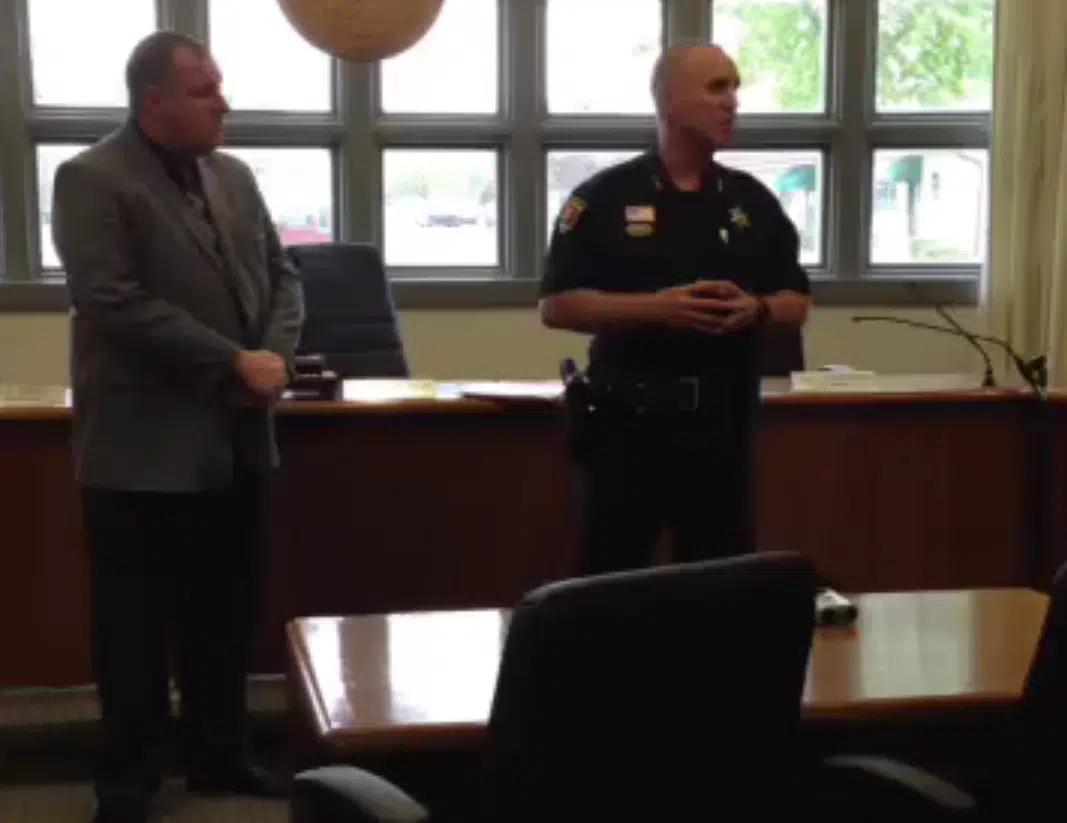 The suspects involved in the armed robbery that occurred at Prime Sole on April 19th have been arrested in Missouri.
According to Effingham Police Chief Fuesting and Effingham County State's Attorney Kibler, the two men were arrested in the early morning hours of Friday, April 21st. They have been identified as 19 year old, Allen J. McCray and 23 year old, Victor M. Linton, both of Nebraska.
According to Chief Fuesting, his department disseminated the information regarding the suspects and the robbery to police departments locally, in the St. Louis Metro area, and in Missouri. In the early morning hours of Friday, Missouri police officers arrested the two men for an alleged armed robbery and shooting that occurred. The officers released a bulletin regarding the suspects, under the suspicion that they had committed other crimes. The Effingham Police Department received the bulletin late Wednesday night and it was discovered that the description of the suspects matched those of the Prime Sole robbery.
Judge Kimberly Koester issued arrest warrants in the amount of $750,000 for McCray and Linton at approximately 12:00pm on Thursday. Both men are currently being held in the Lafayette County, Missouri Jail. They are believed to have committed numerous felonies in the states of Nebraska, Missouri, Illinois, and Indiana, including armed robberies, attempted car jacking, and shooting.
For the Prime Sole robbery, both men have been charged with four felony counts each. Both men were charged with a class X Armed Violence felony, a class X Armed Robbery felony, and a class 2 Burglary felony. McCray was also charged with a class 1 Aggravated Discharge of a Firearm felony as he allegedly shot the .25 caliber handgun at Prime Sole employee, Dustin Royer. Linton was charged with a class 1 Aggravated Discharge of a Firearm Accountability felony. The felony for Armed Violence carries a minimum sentence of 20 years and the Armed Robbery charge will add 20 years to the sentence imposed by the courts.
To view the full Press Conference with Chief Fuesting and State's Attorney Kibler, watch the video below.