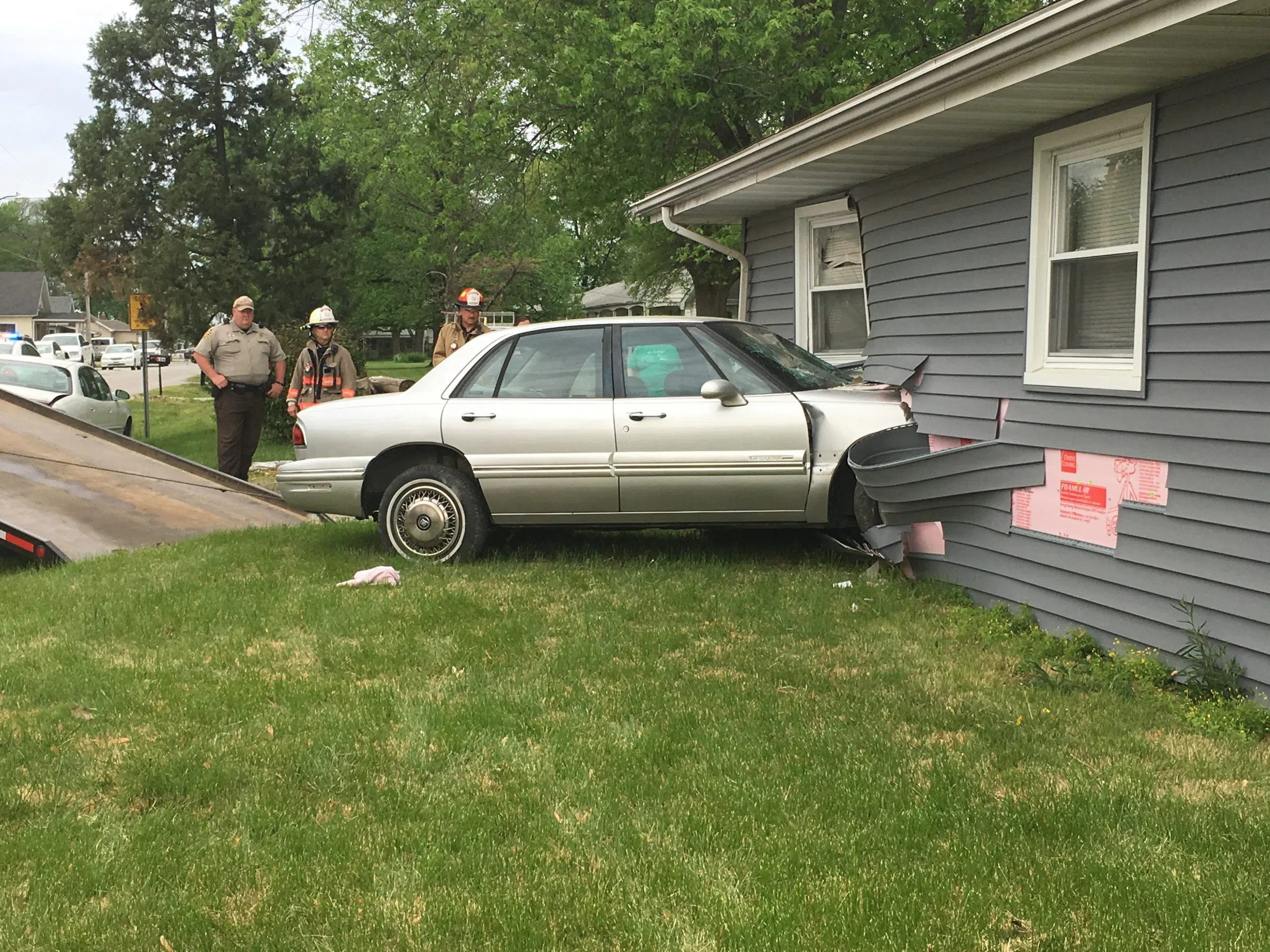 UPDATE:According to the Effingham Fire Department, fire crews were paged to 1613 South Fourth Street for a car that had driven into a residence at approximately 2:30pm. The driver of the car was taken to HSHS St Anthony's Memorial Hospital for treatment. The individual that was in the residence at the time of the accident was reportedly shaken but had no injuries and refused treatment. After fire personnel secured the gas and electricity to the residence, Ameren Illinois secured the utilities at their meters. The damage procured at the residence is being inspected by the City Building Official and the City Electrical Inspector. The accident is still under investigation by the Effingham Police Department.
UPDATE: A car had driven into a home located on the corner of Fourth Street and Kagay Avenue. One person was transported to the hospital. Fourth Street has been reopened to through traffic. This story will be updated as more details become available.
There is an accident at the intersection of 4th Street and Kagay Avenue. Traffic is down to one lane and being rerouted. Please avoid the area if possible.