HSHS St Anthony's Memorial Hospital's Wound Healing Center recently received national recognition with two awards from Healogics. Healogics is the nation's largest provider in advanced wound healing services.
The center was awarded with the Robert A. Warriner III, M.D., center of Excellence Award ad they met the highest quality of standards set by Healogics. Their patient satisfaction rates were higher than 92% and they had a healing rate of 91% in less than 30 days. This is the 6th time in a row that the center has received this award. They also received the Center of Distinction Award for the 7th time in a row for meeting these high standards. Of the 630 hospitals that were eligible for this award, only 334 received it.
Jeff Brummer, DO, Medical Director of St. Anthony's Wound Healing Center stated, "It takes a certain level of dedication, commitment and talent to achieve this level of exceptional care year after year, which is a reflection on the physicians and staff that are associated with St. Anthony's Wound Healing Center. It just demonstrates that when people are passionate about their health care professions, enjoy working together, and combine advanced training with compassionate care, it shows."
For additional information on HSHS St Anthony's Wound Healing Center, contact 217-347-3565 or visit www.stanthonyshospital.org.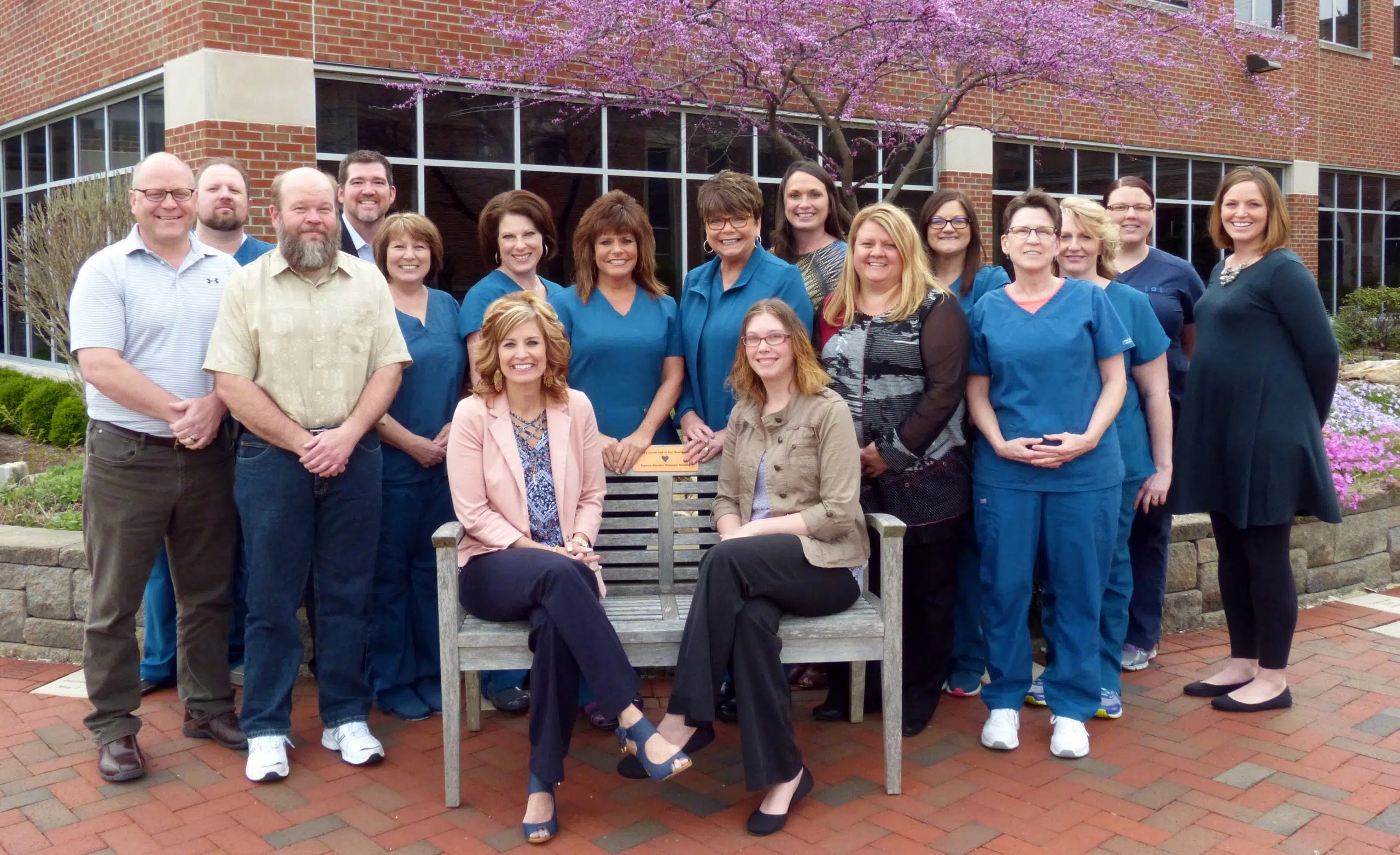 Pictured from left to right: Front Row: Tammy Probst and Kristen Goen
Back row, left to right: Jeff Brummer, DO, Jeremiah Roberts, LPN, Thomas Heischmidt, MD; Jason McAllaster, MD; Gena Jones, RN;  Jennifer Lohman, LPN; Tory Buhnerkempe, RN; Patsy Lilly, RN, Teresa Beall, Vicki Bushur, APN-FNP-BC; Debra Wendt, RN; Julie Hartley, RN; Cindy Einhorn, RN; Sarah Williams, CNA, and Angela Brumleve, FNP-BC.