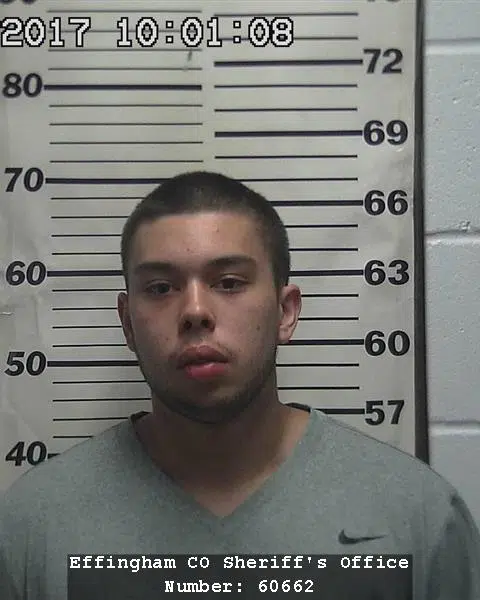 An Effingham man was arrested Friday in connection with a residential burglary that took place Thursday.
According to a press release from the Effingham Police Department, 19 year old, Alexander Ramos, of Effingham was taken into custody shortly after 4:00am on Friday. On Thursday at 3:41pm, police were called to an apartment on Hillside Drive and discovered a broken window. They discovered that a safe that held concert tickets and an unknown amount of cash was missing. Early on Friday, police received a report of some suspicious activity in the Rollin Hills subdivision. After investigating, police determined that the events might be related and alerted other police agencies. At 4:00am near Pesotum, an Illinois State Police District 10 trooper found a vehicle that had the same license plate as the one spotted in the Rollin Hills subdivision. Conducting a traffic stop, the trooper arrested Ramos, who was then questioned regarding the burglary.
Ramos is in custody at the Effingham County Jail and has been charged with a class 1 felony for Residential Burglary.