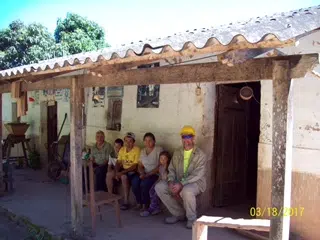 Bill Fields, a lineman for Norris Electric, was one of 12 volunteers from nine Illinois electric cooperatives that brought electricity to four villages in Bolivia. The linemen spent three weeks in March in Bolivia constructing a power distribution center for 62 households and two schools. They also constructed nearly 30 kilometers of power lines and installed 21 transformers.
Bill Fields said that this experience was life changing and that he would do it again. ""We take electricity for granted in the states.  It is hard to image a world were electricity does not exist. The Bolivian people were very excited and grateful to finally receive electricity. The children said they will be able to do their school work after dark because now they have a light", Fields stated.
Bolivia is the poorest country in South America, with widespread poverty. Approximately 60% of Bolivian citizens live below the poverty line. That number is higher in rural areas. The project was made possible by 19 Illinois electric cooperatives and grant from the National Rural Utilities Cooperative Finance Corporation.