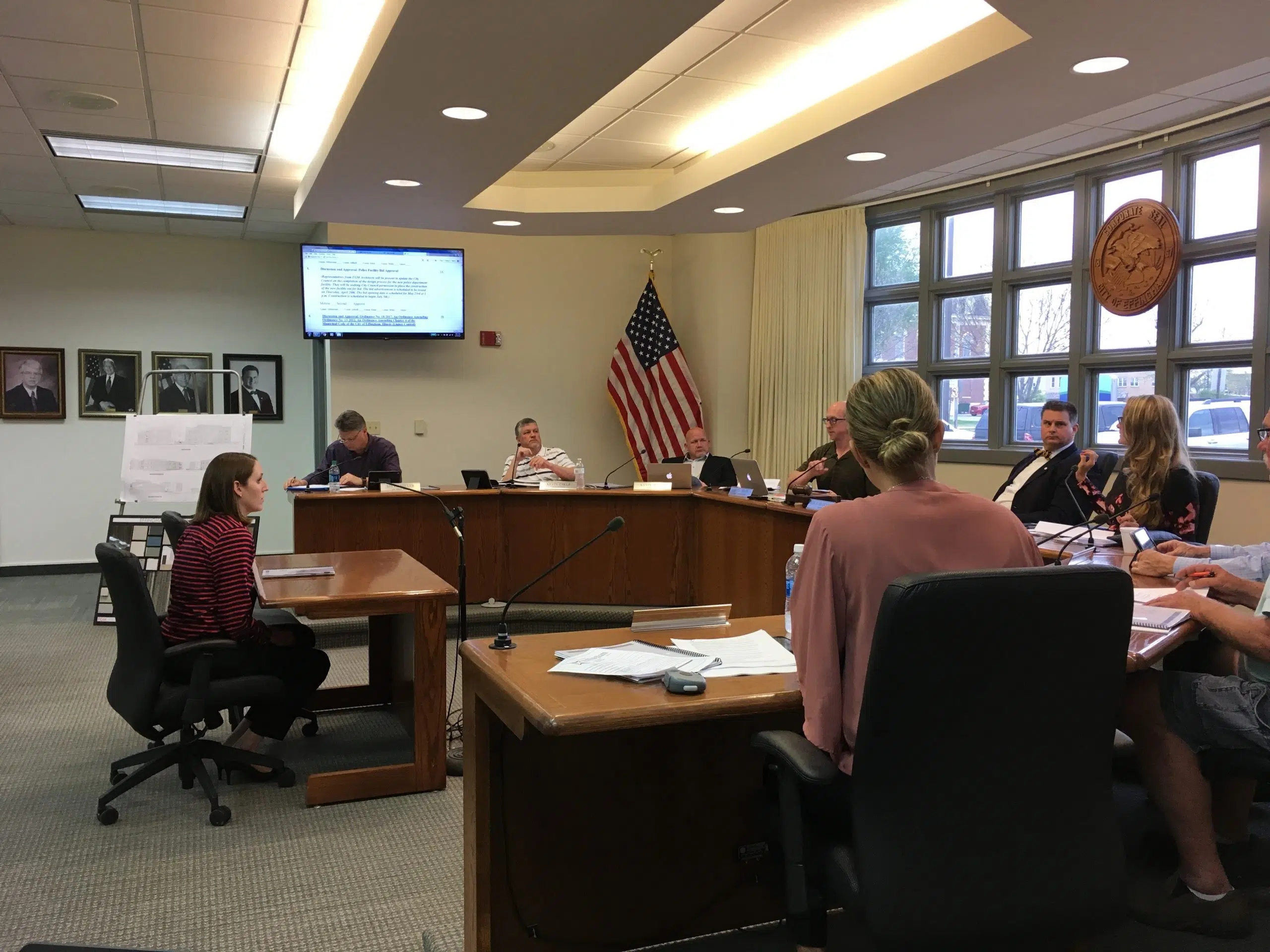 The Effingham City Council approved the request to issue an advertisement for bids for the construction of the new police facility at their meeting on Tuesday. The advertisement for bids is set to be issued on April 20th with an opening date of on May 23rd. The construction of the facility is also set to begin on July 5th.
Additionally, the Council approved two new ordinances amending the liquor control code. The first ordinance created a new class of EEV liquor license for venues that hold many events throughout the year. The second ordinance increased the class of EEV for Harley-Davidson from a 0 to a 1 and the class R for Dos Rancheros from a 10 to a 11. Before the passing of this ordinance, a speaker card was taken out by Paul Gutman, owner of Legacy Harley-Davidson. Mr. Gutman had some questions regarding the new changes. Mr. Gutman had asked for clarification on the ability to advertise the sell of alcohol at events, as well as the need for security and the requirement for a summary of events held in the year when renewing the license. City Attorney Willenborg clarified that advertising of alcohol sales are not allowed on the outside of the venue and security is open-ended. This means that the local liquor control commissioner will look at the over-all situation of the venue during the renewal of the liquor license and will address the need for additional security if needed.
Other items covered at the Effingham City Council meeting:
All of the properties discussed at the Plan Commission meeting were rezoned.
The Solar Power Article was adopted.
Upcoming project/events were discussed.