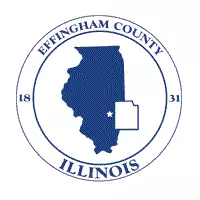 EFFINGHAM COUNTY — Effingham County voters will take to the polls tomorrow to vote on school board seats, township board seats, and tax questions. Polls open at 6AM and close 7PM.
The Effingham Unit 40 Board of Education has three seats open and three candidates. They are Patricia Russel, Angela Byers, and Kathleen Smith.
The Altamont Unit 10 Board of education has a crowded race. For an open two-year seat there are three candidates: Adam Huston, Kerry A. Wolff, and Alan Kollman. There are three open four-year seats, candidates include Ross E. Cornett, Alan Shumaker, Clint Reardon, Laura Readrdon, and incumbent Darren L. Feldkamp.
Beecher City Unit 20 has one candidate, Darren Jay Doty  running for a four-year seat.
Dieterich Unit 30 has two candidates, both running for four-year seats. They are Diane L. Aherin and Charity Bohnhoff.
Teutopolis Unit 50 has three candidates and three open four-year seats. They are Courtney L. Tegeler, Troy OzenKoski, and Leon Gobczynski.
The Teutopolis Board of Trustees has three seats up and four Candidates to fill them. They include incumbents John J. Mette, Grey Oseland, and David Tegeler. Gary Vahling is running for the first time.
The full specimen ballot can be found here!