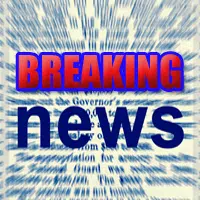 EFFINGHAM — The County Board voted on Wednesday to end litigation with Altamont Ambulance after three years of legal battles. However, the details of the settlement are confidential. Attorney Chris Koester, who represented the County Board, commended the two parties on reaching an agreement before the issue went to trial. The remainder of Altamont Ambulance's contract with the County will be serviced by Abbott EMS. A new five-year contract with Abbott will be negotiated, that according to Koester, will allow the County more flexibility, namely by allowing the County the power to leave, or change, the contract without prolonged litigation.
"I can tell you at the end of the day that the contract will allow flexibility for the Board and Ambulance Oversight Committee, if something isn't working out, to extricate, get out of the situation," Koester said.
Attorney Koester discusses the direction for the new contract.
The board will need to vote on the new contract before it is finalized. There is no timeline yet as when the new contract will be approved. In the mean time, Altamont Ambulance and Abbott EMS will work side-by-side to ensure a smooth transition for 60-90 day period. No ambulance service will be interrupted.
A press release from the County Board said that Abbott was selected after a vetting process began with the Ambulance Oversight Committee in 2013.
Scott Casolari, of RuralMed EMS, hopes that the company will be able to continue to offer hospital transfer services to the area under the new county contract with Abbott.
"I'm hoping that they're going to let us come in and still take our transfers out of the hospital for a higher level of care than what's been given here in the county now," Casolari said. "But I hope they decide to let people move in and stage up here."
Scott Casolari discusses his hopes for the new contract.
The County can enter a private contract with a sole ambulance service under a state statute. The law's goal is to give counties the option to streamline their ambulance service by only having one provider. However, individual patients have the right to choose what ambulance service they use in certain situations.