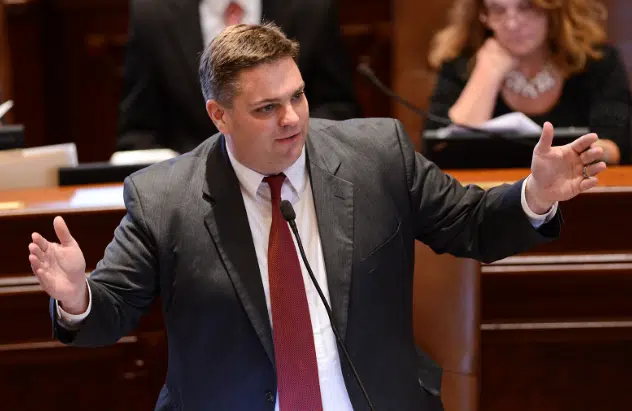 (Springfield) – State Sen. Chapin Rose, of Illinois' 51 district, is proposing a constitutional amendment that would limit term limits for all Illinois Lawmakers, not just those in leadership.
"Look at the landscape of Illinois after House Speaker Michael Madigan's more than three decades as House Speaker," Rose said. "We are a laughing stock around the country. Compromise doesn't exist under the dome. The state's finances and backlog of bills are a catastrophe. That's what serving your own self-interests, power, and a lack of term limits will do. Enough is enough. It is time to return the legislature to the citizens of Illinois."
Senate Joint Resolution Constitutional Amendment (SJRCA) 12 wold impose a ten-year term limit for legislators that would go into effect immediately. Other proposals would not be imposed until after the 2020 census. A poll conducted by the Paul Simon Public Policy Institute at Southern Illinois Carbondale indicated that 80-percent of likely voted in last November's election favored a constitutional amendment favoring term limits. A Term limit resolution for party leadership was adopted by the senate in January.
"I was proud to be a part of the first ever curtailing of leadership power in Springfield, when I voted to restrict the length that Leaders can serve in the Senate," Rose said. "And while the Senate made a bi-partisan statement that 'enough is enough,' the same day, the House Democrats re-elected Madigan to a record 17th term. He'll be Speaker for 34 years by the time this current term is done. The people of Illinois deserve a chance to vote on changing the Constitution and term limit all legislators. This proposal simply gives the citizens of Illinois the right to vote on this important topic."