A St. Anthony High School student recently received the Hall of FAME (Fantastic Area Mathematicians (Scientists) Extraordinare) award. The award is given to high school students whom represent the excellence of Effingham County students in math and science.
Gillian Erickson, daughter of Steve and Dena Erickson, was presented with the March Hall of FAME award by Pat Gebben of Merz Heating and Enrique Rivera of Joe's Pizza. Erickson was selected for this award by St Anthony High School Staff. Erickson scored a perfect 36 on the ACT, is ranked No. 1 in her class with a 4.0 GPA, and is a member of the National Merit Scholars. Erickson plans to receive higher education at Vanderbilt University as a Biology major.
The Sponsors of the Hall of FAME award congratulate Gillian and St Anthony High School for her extraordinary work in her academics and the school's excellent direction. The sponsors also encourage all students to work for academic achievement in all classes.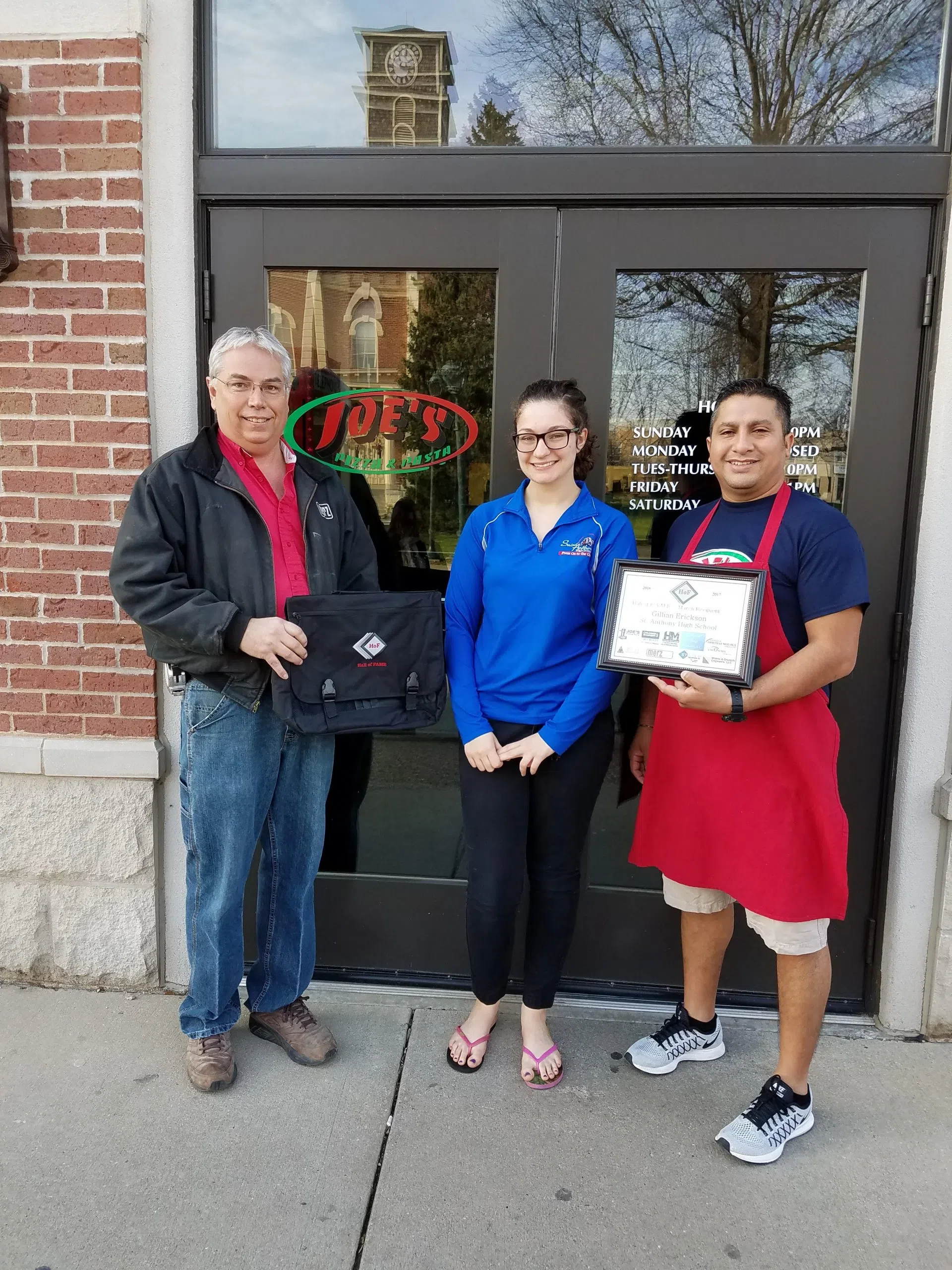 Pat Gebben, of Merz Heating & Air Conditioning, and Enrique Rivera, of Joe's Pizza and Pasta, present Gillian Erickson with the March Hall of FAME award.