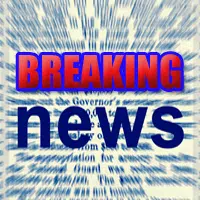 After three years of legal struggles, Altamont Ambulance and Effingham County have reached a tentative agreement. County Board Chairman Jim Niemann explained that the lawsuit began in 2014 when newly appointed Ambulance Oversight Committee members, with emergency medial experience, noted deficiencies with Altamont Ambulance, namely the number of available vehicles. In response, the county board passed an ordinance allowing for other ambulance services to handle non-emergency transfers in the county. Altamont Ambulance claimed that the ordinance constituted a breach in their contract that made them the sole provider of ambulance service in the county and filed suit.  The County filed a counter-suit.
However, as of yesterday, a possible agreement has been reached. "I believe we have a tentative agreement," Niemann said. He signed his portion of the agreement earlier Thursday.  The details are not available at this point, but if all parties agree and sign the judge will dismiss the case. Altamont Ambulance could not be reached for comment at the time.
The County Board is set to hold an emergency meeting Friday afternoon at 3:30. Niemann said that the board will be voting to approve the sale of the ambulance service contract to another provider. He was unable to confirm the name of the company.