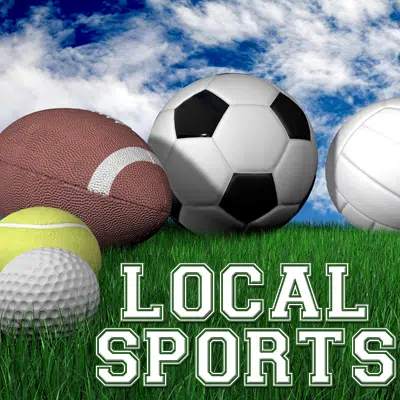 BOYS HIGH SCHOOL BASKETBALL
ST. ANTHONY VS. CASEY-WESTFIELD
St. Anthony falls to Casey-Westfield 51-50. St. Anthony led by as many as 11 in the first half but Casey battled back to take the lead with 10 seconds left. St. Anthony senior Drew Gibson, the lone Bulldog senior, brought the ball down for St. Anthony and got a shot off but it was short as St. Anthony lost their final home game of the season. St. Anthony was led by Gibson who had 12 points, Jack Nuxoll added 11 points off the bench, and Adam Levitt had 10 points. With the loss, St. Anthony finishes the regular season with a 24-5 record. St. Anthony will face the winner of Odin and Centralia (Christ Our Rock Lutheran) on Wednesday.
EFFINGHAM VS. SALEM
Effingham clinched the Apollo Conference title outright with a 79-36 win against Salem. Effingham led 22-7 after the first quarter and 49-19 at the half. Effingham was led by Jacob Donaldson who had 21 points, Landon Wolfe who had 18, and Grant Wolfe who added 16 points. Effingham improves to 22-3 overall and 9-0 in the Apollo with the win. Effingham is at home next Tuesday against Breese Mater Dei.
TEUTOPOLIS VS. MADISON
Teutopolis got a big win on the road, defeating Madison 91-56. Teutopolis never scored less than 20 points in a quarter. Teutopolis led 21-15 after the first quarter before they blew it up in the second quarter outscoring Madison 26-8. Teutopolis was led by Mitch Hardiek who had 19 points, Brant Bueker added 18 points, Lane Belleville had 16 points, Eric Kremer scored 11 points, and Lucas Deters had 10. Teutopolis is now 26-3 on the season and will face the winner of Cumberland and Arthur-Lovington/Atwood-Hammond at the Pana Regional on Tuesday at 7 PM.
DIETERICH VS. PATOKA
Dieterich had the lead going into the fourth quarter but Patoka was too much and defeated Dieterich 58-48. Patoka led 15-9 after the first quarter before Dieterich tied the game at 23 at the half. Dieterich led going into the fourth quarter 39-36. Patoka however outscored Dieterich 22-9 in the fourth quarter. Dieterich was led by Ryan Radloff who had 15 points, Tyler Higgs had 13 points, and Callaway Campton added 12 points. Dieterich finishes the regular season with a 14-14 record. Dieterich is the top seed at the Dieterich Regional and will face either Pal-Hut or Martinsville on Tuesday.
ALTAMONT VS. WINDSOR/STEW-STRAS
Altamont won a low scoring game against W/SS 45-36. Altamont led W/SS after the first quarter 12-9 before W/SS stormed back to take at 22-20 lead at the half. Altamont outscored W/SS 11-2 in the third quarter to seal the win. Altamont was led by Ryan Armstrong who had 14 points and Mitchell Stevenson who scored 12 points. W/SS was led by Josh Overbeck who had 13 points. W/SS finishes the season at 14-13 and will play Buffalo Tri-City Monday at 6 PM at the Okaw Valley Regional. Altamont is 17-11 on the season and will play Ramsey Tuesday at 6 PM at the Altamont Regional.
NEWTON VS. NEOGA
Newton came from behind to defeat Neoga and end a nine-game losing streak, 54-53. Neoga led at the half 23-19 before Newton tied the game at 35 entering the fourth quarter. Newton then outscored Neoga 19-18 in the fourth quarter to get the win. Newton was led by Collin Harris who had 15 points off the bench and Nate Meinhart who had 10 points. Neoga was led by Drew Ramert who had 17 points and Trevor Roy and Jackson Clark each scored 10 points. Neoga finishes the regular season at 8-19 and will face Sandoval Tuesday in the North Clay Regional. Newton is 11-15 and will face Lawrenceville Monday at the Newton Regional.
ST. ELMO/BROWNSTOWN VS. COWDEN-HERRICK/BEECHER CITY
Landon Feezel led the way with a double-double as St. Elmo/Brownstown defeated CHBC 75-46. Feezel finished with 28 points and 20 rebounds. SE/B led 18-12 after the first half before SE/B took a commanding 31-18 lead into the half. Besides Feezel SE/B also got 16 points from Lewis Brown and 14 from Isaac Maxey. CHBC was led by Konner Blackerby and Aaron Norhren who each had 14 points. CHBC finishes the regular season with a 12-14 record and will face South Central Monday at the Altamont Regional. SE/B will face Mulberry Grove on Tuesday at the Altamont Regional.
SOUTH CENTRAL VS. NORTH CLAY
South Central defeated North Clay on the road 58-42. South Central led 16-13 after the first quarter and 29-21 at the half. North Clay stayed in the game thru the third as South Central led 38-30 going into the fourth quarter. South Central outscored North Clay 20-12 in the fourth quarter to get the win. South Central was led by Hunter Brandt who had 19 points and Trent Geiler and Logan Lotz each had 10 points. North Clay was led by Bryce Walker who had 18 points. North Clay finishes the season at 5-21 and will play Grayville on Tuesday at the North Clay Regional. South Central finishes with a 11-15 record and will play CHBC Monday at the Altamon Regional.