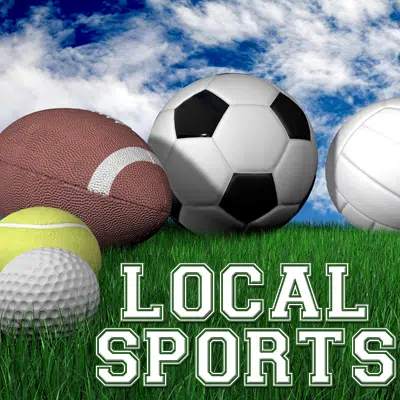 BOYS HIGH SCHOOL BASKETBALL
ST. ANTHONY VS. ALTAMONT
In a battle for a share of the NTC regular season title it was St. Anthony defeating Altamont 62-61. Altamont had three player foul out in the fourth quarter, as the team committed 10 fouls in the fourth quarter alone. St. Anthony led 13-11 after the first quarter before Altamont took the lead at the half 26-25. St. Anthony outscored Altamont 17-13 in the third quarter. The game was a battle thru out as the lead changed hands 10 times. St. Anthony was led by Drew Gibson who had 28 and Alex Deters added 13. Altamont was led by Ryan Armstrong who had 25, Mitchell Stevenson added 10, and Sam Childerson had 11 points. Altamont is now 16-11 overall and 6-1 in the NTC. St. Anthony is now 24-4 on the season and 8-0 in the NTC.
ST. ELMO/BROWNSTOWN VS. ODIN
St. Elmo were able to defeat Odin, behind a double-double from Landon Feezel, 74-60. Feezel ended the night with 21 points and 16 rebounds. SE/B led 19-15 after the first quarter and 35-31 at the half. Odin kept it close as the St. Elmo lead was only 57-52 going into the fourth but St. Elmo was able to outscore Odin 17-9 in the final quarter. Feezel led SE/B with his 21 points, Isaac Maxey added 17 points, Lewis Brown has 13 points, and Klayton Kroll scored 12 points. SE/B is now 15-10 on the season and will finish the regular season Friday against CHBC.
COWDEN-HERRICK/BEECHER CITY VS. NOKOMIS
Nokomis proved to be too much for CHBC getting the win 72-30. Nokomis scored at lead 19 points in each of the first three quarters. CHBC trailed 41-9 at the half and 62-19 after three quarters. Konner Blackerby led CHBC with 11 points. CHBC is now 12-13 on the season and will close out the regular season at St. Elmo/Brownstown on Friday.
NEWTON VS. CASEY-WESTFIELD
It took a half for the Newton offense to get going but by that time is was too late as Newton fell to Casey-Westfield 65-51. Newton trailed 18-4 after the first quarter and 42-13 at the half. Newton outscored Casey 24-9 in the third quarter making it 41-37 going into the fourth. Casey however would outscore Newton 24-14 in the fourth quarter to get the win. Newton was led by Jack Chapman who had 11 and Joe Stone added 10 points. Newton is now 10-15 on the season and will host Neoga on Friday.
SOUTH CENTRAL VS. SANDOVAL
South Central were able to get a big 72-54 win against Sandoval. South Central led 17-9 after the first quarter and 34-27 at the half. South Central outscored Sandoval 23-13 in the third quarter to put the game away. South Central was led by Ryan McCown who had 17 points, Trevor Markley had 16 points, and Hunter Brandt added 12 points. South Central is now 10-15 on the season and will head to North Clay on Friday.