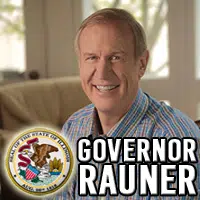 Governor Rauner gave his annual budget address today in Springfield in front of a joint session of the Illinois Legislature. The governor focused on working together to get a budget plan in place and encouraged lawmakers to look beyond partisan divides and compromise. Job growth, education funding, and taxation were  themes throughout the address. Rauner stated that the state can't tax itself out of its financial woes, but can't simply cut its way out either.
The Governor also took the chance to highlight several political goals in the speech. He mentioned the importance of term limits, and to great applause, workers compensation reform.
Governor Rauner's full Budget Address.