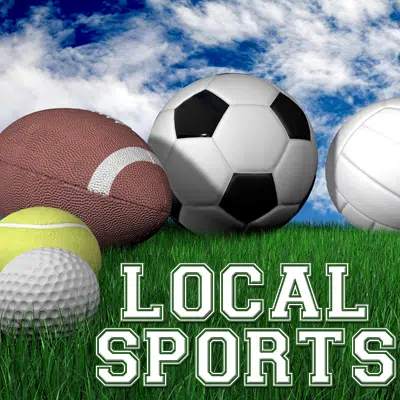 BOYS HIGH SCHOOL BASKETBALL
EFFINGHAM VS. PANA
Effingham came out strong outscoring Pana 32-17 in the first quarter, on their way to a 84-45 win. Effingham led 47-29 at the half and 72-34 going into the fourth quarter. Effingham was led by Grant Wolfe who had 24 points, Jacob Donaldson had 17 points, Brent Beals added 16, Landon Wolfe had 13, and Trevor Kreke scored 10 points. Effingham is now 22-3 on the season and will next be in action Friday at home against Salem.
BOYS HIGH SCHOOL WRESTLING
Cumberland will be sending three wrestlers to state following 1A Sectionals in Vandalia on Saturday. Konnir Hinz won the 145 lbs sectional, Michael Carpenter was fourth at 138, and Tristan Overvig was fourth at 182. Cumberland had three other wrestlers at the sectional but they didn't advance. Those wrestlers were Drew Fritts at 195, Ethan Whitaker at 126, and Blayne Donsbach at 120. The three wrestlers advancing to state will compete Thursday at the State Farm Center in Champaign. Effingham sent three wrestlers to the 2A Sectional in Mascoutah but didn't have any advance to state. Effingham's three wrestlers all went 0-2 at the sectional. Effingham's wrestlers were Zach Keitel at 126, Tyler Marschewski at 138, and Brandon Marschewski at 145.
EFFINGHAM PARK DISTRICT RESULTS
Friday Night Coed Volleyball
LITTLE LAMBS DAY CARE DEFEATED GABBY GOAT 2-1
PING'S DEFEATED GENESIS AVIARIES 2-0
GREEN CREEK DEFEATED DIGGIN DOGS 2-1
CELEBRATE IN STYLE DEFEATED DOULBE D SIGNS 2-1
Saturday Night Men's League Basketball
WOHLTMAN-AHERIN INSURANCE DEFEATED MACH 1 66-62
TEAM NIEBRUGGE DEFEATED GROBIE FLORRING 72-64
TAYLOR LAW DEFEATED 1ST STATE BANK OF BEECHER CITY 78-55
Sunday Night Men's 35 & Over League Basketball
CROPLAN GENETICS DEFEATED JAY'S TREE SERVICE 73-58
TEAM BOHNHOFF DEFEATED NEW HOPE CHURCH 68-61