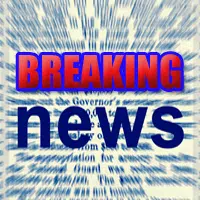 The Moultrie County Sheriff's Office confirmed Saturday that the driver of the minivan involved in the accident with a Teutopolis school bus on Friday, near Sullivan, has been charged with DUI and other citations.
36 year old Scarlett McKenzie, of Mattoon, was transported to a hospital in Decatur after hitting a school bus carrying the Teutopolis Boy's Basketball Team and Cheer Squad just east of Sullivan on Route 32 and County Road 800N. The team was on their way to play Rockridge at Lincoln College. The collision caused the bus to overturn, injuring five students who were transported to Sarah Bush Lincoln in Mattoon for treatment of non-life threatening injuries.
School officials arrived on-scene shortly after the accident and later accompanied students back to Sarah Bush. Later that night on social media Teutopolis officials thanked first responders, along with others who assisted after the accident, and wished a full recovery to McKenzie.