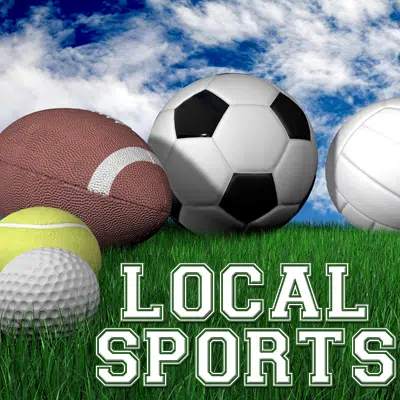 BOYS HIGH SCHOOL BASKETBALL
EFFINGHAM VS. MT. ZION
It took double overtime but Effingham was able to defeat Mt. Zion to earn their fifth Apollo Championship. Mt. Zion nailed a three pointer at the end regulation to tie the game at 75. Both teams scored 5 points in the first overtime to force a second overtime. Effingham however stepped up and outscored Mt. Zion 13-0 in the second overtime to get the 93-80 win. Effingham was led by Landon Wolfe who had 36 points, Brent Beals added 22 points, Jacob Donaldson had 15, and Grant Wolfe had 11 points. Effingham is now 21-3 on the season and will head to Pana tonight.
ALTAMONT VS. ST. ELMO/BROWNSTOWN
Altamont came out strong and out scored SE/B 18-5 in the first quarter winning 63-47. Altamont led 35-20 at the half. Altamont was led by Ryan Armstrong who had 19 points, Sam Childerson added 18 points, Mitchell Stevenson had 14 points, and Evan Cornett had 10 points. SE/B was led by Landon Feezel who had 18 points and Klayton Kroll added 12 points. SE/B is now 14-9 on the season and 4-3 in the NTC. SE/B will face Okaw Valley at the NTC/LOVC Shootout tonight at 4:30. Altamont is now 15-10 on the season and 6-0 in the NTC. Altamont will face Villa Grove at the Shootout Saturday at 7:30 PM.
NEWTON VS. OLNEY
Newton continues its losing streak as they fell to Olney 62-53. The loss was Newton's eighth in a row. Olney led after the first quarter 14-9. Newton was able to cut the lead to 41-38 going into the fourth quarter but couldn't complete the comeback. Newton was led by Collin Harris who had 18 points. Newton is now 10-14 on the season and will host Casey-Westfield on Tuesday.
COWDEN-HERRICK/BEECHER CITY VS. WINDSOR/STEW-STRAS
CHBC gave up a 17 point fourth quarter lead but were able to hold on in overtime to defeat W/SS 70-69. CHBC led 26-19 at the half and led 49-32 going into the fourth quarter. W/SS stormed back and outscored CHBC 31-14 in the fourth quarter to force overtime. CHBC outscored W/SS 7-6 in overtime to get the win. CHBC was led by Aaron Nohren who had 24 points, Cody Grove added 15, Konner Blackerby had 11 points, and Marshall Nohren added 10 points. W/SS was led by Nic Hutchinson who had 18 points, Chase Thies added 17 points, Christian Kessler had 14 points, and Josh Overbeck had 11 points. W/SS is now 13-12 on the season and 3-3 in the NTC. W/SS faces Cumberland at the Shootout today at 6 PM. CHBC is now 11-11 on the season and 4-3 in the NTC. CHBC faces Tri-County at the Shootout at Noon.