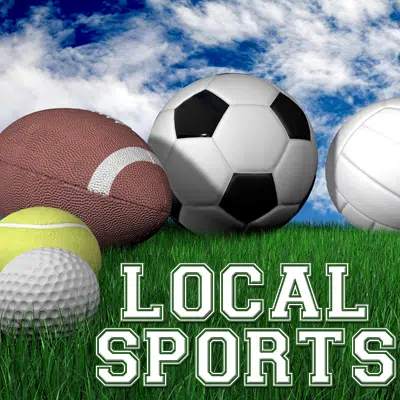 BOYS HIGH SCHOOL BASKETBALL
TEUTOPOLIS VS. ST. ANTHONY
On an emotional senior night Teutopolis were able to defeat St. Anthony 63-45. St. Anthony was held to only 8 points in the first half. St. Anthony tried to turn it around but fell too far behind. St. Anthony was led by Andrew Gibson who had 14 points. Teutopolis was led by Brant Bueker who had 24 points and Mitch Hardiek who had 15 points, including his 1,000th career point. St. Anthony is now 21-3 and will face South Central on Tuesday. Teutopolis is now 22-3 and will travel to Benton today to play Centrailia at the Benton Shootout.
OBLONG VS. CHBC
Oblong got out to a fast start and held on for the 76-48 win. Oblong led 23-8 after the first quarter and 33-16 at the half. CHBC were led by Konner Blackerby and Aaron Nohren who each had 16 points. CHBC is now 10-10 on the season and will play at Patoka on Tuesday.
NEWTON VS. MARSHALL
Newton couldn't contain Josiah Wallace who led Marshall to the 57-42 win. Marshall led 13-11 after the first quarter and led 34-20 at the half. Marshall was led by Josiah Wallace who had 27 points. Newton was led by Jack Chapman who had 10 points. Newton is now 10-12 on the season and 0-6 in LIC play. Newton will next play at Charleston on Tuesday.
DIETERICH VS. NORTH CLAY
Dieterich was able to get an NTC win against North Clay 70-48. Dieterich led 19-12 at the half but outscored North Clay 22-15 in the third and 17-9 in the fourth quarter. North Clay was led by Brandon Repking who had 17 points. Dieterich was led by Ryan Radloff who had 21 points. North Clay is now 4-18 on the season and 0-7 in the NTC. North Clay will host Clay City next Friday. Dieterich is now 12-13 overall and 2-6 in the NTC. Dieterich will host Sandavol next Thursday.
EFFINGHAM VS. MATTOON
Effingham was able to defeat Mattoon 83-49. Effingham led 44-19 at the half and never looked back. Effingham was led by Grant Wolfe who had 19, Donaldson added 15 points, Landon Wolfe had 12 points, and Beals, Kreke, and Hull all had 10 points. Effingham is now 19-3 on the season and 6-0 in the Apollo. Effingham will next head to Olney on Tuesday.