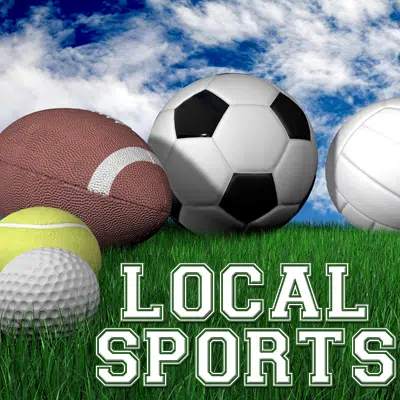 GIRLS HIGH SCHOOL BASKETBALL
ST. ANTHONY VS. BROWNSTOWN/ST. ELMO
St. Anthony's offense was too much for B/SE as St. Anthony won 71-31. The win clinches the NTC regular season championship. St. Anthony's defense was able to force 23 turnovers. St. Anthony was led by AbbyWeis who had 26 points and Meg Richards who had 14 points. B/SE is now 14-14 on the season and 4-4 in the NTC. B/SE will next play Wednesday as the five seed at the Sandoval Regional. B/SE will play North Clay. St. Anthony will next be in action against the winner of Dieterich vs. Pal-Hut.
NEWTON VS. CASEY-WESTFIELD
Newton was able to defeat Casey-Westfield to win a share of the LIC Conference title. The game was tied at 11 after the first quarter but Newton was able to take over and get the win. Newton was led by Ariel Richards who had 14 points and Grace Hartrich who had 12 points. Newton finishes the regular season with a 20-7 win and 7-1 in the LIC. Newton will next be in action at the Fairfield regional where they will face either McLeansboro or Carmi on Wednesday.
EFFINGHAM VS. SALEM
Effingham picked up their second win of the season against Salem 54-33. Effingham defeated Salem 39-19 on January 5th. Effingham however trailed 14-12 after the first quarter but outscored Salem 12-4 in the second quarter and never looked back. Effingham was led by the returning Carsyn Fearday who had 20 points. Effingham also got 10 points from Aly Armstrong. Effingham is 22-4 overall and 7-2 in the Apollo. Effingham will next face Taylorville on Tuesday.
CUMBERLAND VS. PAL-HUT
Cumberland led at the half but couldn't hold on and fell to Pal-Hut 33-31. Cumberland led 11-8 after the first quarter and 17-14 at the half. Pal-Hut however would outscore Cumberland 10-7 in the third quarter and 9-7 in the fourth quarter. Cumberland was led by Skylar Brumleve who had 13 points. Cumberland finishes 3-25 on the season. Cumberland will face Robinson at the Marshall Regional on Monday.
DIETERICH VS. NEOGA
Neoga closed out the regular season with a big win on senior night against Dieterich 62-30. Neoga led 15-9 after the first quarter and held the lead throughout the game. Neoga was led by Blair Banning who had 21 points and Jaycie Roy added 12 points. Dieterich was led by Anna Shadle who had 14 points. Dieterich falls to 6-20 on the season and 0-7 in conference play. Dieterich will wrap up their regular season against CHBC on Saturday. Neoga finishes 17-11 on the season and 5-3 in NTC play. Neoga will now enter the Martinsville Regional and will face either Chrisman or Martinsville on Wednesday.
WINDSOR/STEW-STRAS VS. NORTH CLAY
W/SS was able to use a big second and fourth quarter to defeat North Clay 56-38. W/SS were able to outscore North Clay 34-13 in the second and fourth quarter. W/SS was led by Nikki Trussell who had 20 points, Megan and Becca Schlechte each scored 14 points. North Clay were led by Maddi Craig who had 14 points and Taylor Jones who added 11 points. North Clay finishes the regular season with a 13-11 record overall and 4-4 in the conference. North Clay will play Brownstown/St. Elmo at the Sandoval Regional on Wednesday. W/SS finishes the season at 13-14 overall and 5-3 in the NTC. W/SS will play Arcola at the Martinsville regional on Monday.
BOYS BASKETBALL
ST. ELMO/BROWNSTOWN VS. SANDOVAL
SE/B offense got going early and never looked back beating Sandoval 100-32. SE/B scored 31 points in the first quarter and never scored less than 20 points in a quarter. SE/B was led by Isaac Maxey who had 22 points, Lewis Browns added 21, and Landon Feezel had 14 points. SE/B is now 13-7 and will host Nokomis on Tuesday.