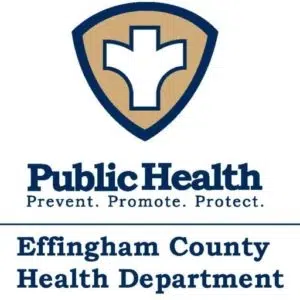 The Effingham County Health Department has a new recruiting tool for its medical reserve corps (MRC). The Medical Reserve Corps Challenge Award provides around $10,000 for health departments to use to provide incentives for medical professionals who want to join a local MRC. Preparedness Coordinator Karen Feldkamp applied for, and received, the grant.
"The medical reserve corps is a group of volunteers, and although the title is medical we do accept volunteers that don't have any medical experience, to just just help respond to medical emergencies in the county," Feldkamp explained.
Feldkamp discusses the MRC.
The grant defrays the cost of required educational programs that the health department can offer local medical professionals. The programs can then be used to make connections for the MRC.
"It's an opportunity for medical professionals to get continuing education, which they have to have for their licence, and then it gives us an opportunity to talk to them about the medical reserve corps is and possibly get some volunteers from that."
The health department has been trying to increase the size of the MRC for some time and has been making progress, but is always looking for more volunteers.
Feldkamp explains the grant.