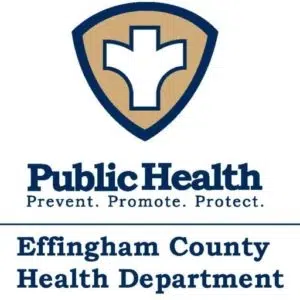 The Milk Bank is coming to Effingham and Clay Counties later this month in an effort to provide nutrition to premature and ill infants. The organization operates in Illinois, Indiana, Missouri, and Kentucky and collects human milk to help infants in need. The Centers for Disease Control (CDC) say that human milk is the only food that is ideal for premature and sick infants. The national need is increasing, leading to the formation of more human milk donation sites across the country.
Both Effingham and Clay Counties will celebrate the grand opening of the Milk Bank on February 14th with an event to educate the public on the need for human milk depots. The Effingham County Health Department ceremony will begin at 10:00 a.m. at their office in Effingham at 901 W. Virginia Avenue. The Clay County Ceremony will start at 1:00 p.m. at the Clay County Health Department located at 601 East 12th Street in Flora.
The Milk Bank is a not-for-profit organization established in 2005 to help mothers of premature or ill infants. Approved donors will be able to drop off milk at the Effingham or Clay County Health Departments where it will be frozen and then transported to the Milk Bank's headquarters in Indianapolis to be distributed to mothers throughout the Midwest.