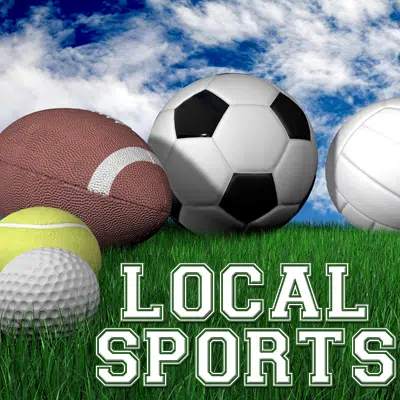 GIRLS HIGH SCHOOL BASKETBALL
TEUTOPOLIS VS. BREESE MATER DEI
Teutopolis was in a close game with Breese Mater Dei but a strong third quarter led Teutopolis to the 70-56 win. Teutopolis led at the half 27-25 after a last second three pointer. However Teutopolis outscored Mater Dei 27-16 in the third quarter. Teutopolis was led by Jamie Sandschafer who had 20 points, Raegan Drees had 15 points, Jolene Bueker added 14 points, and Shelby Thompson had 15 points and 10 rebounds. Teutopolis is now 23-5 on the season and will face Bloomington Central Catholic Friday at Parkland College.
ALTAMONT VS. NEOGA
Altamont came back from being down after three quarters to defeat Neoga 62-52. Neoga led 17-9 after the first quarter but Altamont would take the 27-25 lead at the half. Neoga would go back up 40-38 after the third quarter but Altamont would outscore Neoga 24-12 in the fourth quarter. Tinley Mette led Altamont with 13 points and Carly McHugh added 10 points. Neoga was led by Blair Banning who had 18 points and Jaycie Roy who added 14 points. Neoga falls to 16-11 on the season and 4-3 in the NTC. Neoga will host Dieterich on Thursday. Altamont is now 16-8 on the season and 6-1 in the NTC. Altamont will host Centralia Christ Our Rock Lutheran on Thursday.
ST. ANTHONY VS. NORTH CLAY
St. Anthony's defense was in top form as they defeated North Clay 45-24. North Clay was never able to score more than 10 points in a quarter. St. Anthony led 27-15 at the half and 33-18 going into the third quarter. St. Anthony was led by Abby Weis who had 21 points. North Clay is now 12-10 on the season and 5-3 in conference play. North Clay will face W/SS on Thursday. St. Anthony is now 19-8 on the season and 7-0 in the NTC. St. Anthony will host B/SE on Thursday.
CUMBERLAND VS. MARTINSVILLE
Cumberland defeated Martinsville for the second time this season 49-43. Cumberland trailed 22-20 at the half but outscored Martinsville 17-8 in the third quarter on their way to the win. Liberty Dunaway led Cumberland with 17 points, Skylar Brumleve added 13 points, and Danae Sowers scored 12. Cumberland is now 3-24 on the season and will host Pal-Hut on Thursday.
WINDSOR/STEW-STRAS VS. RAMSEY
W/SS had 4 players in double figures on their way to a 69-23 win against Ramsey. W/SS led 32-8 at the half and 48-12 after three quarters. W/SS was led by Katrina Davis who had 21 points, Nikki Trussell added 15 points, Becca Schlechte had 14 points, and Megan Schlechte added 10 points. W/SS is now 12-14 on the season and will host North Clay on Thursday.
BROWNSTOWN/ST. ELMO VS. COWDEN-HERRICK/BEECHER CITY
B/SE only had 4 players score but it was enough to get the 45-37 win against CHBC. The game was tied at 16 points at the half and were tied at 35 at the end of regulation. B/SE got the win by outscoring CHBC 10-2 in the overtime. B/SE was led by Elissa Baron who had 13 points, Dana Shelton added 12 points, and Brandi Howard and Elizabeth Johnson each had 10 points. CHBC was led by Jaelyn Robertson who had 15 points. B/SE is now 14-12 on the season and will face St. Anthony on Thursday. CHBC is now 10-16 on the season and will host Sandoval tonight.