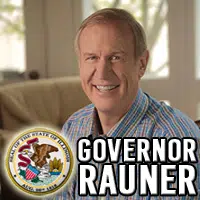 Governor Bruce Rauner gave Effingham a nod during his State of the State Address Wednesday in Springfield.
When discussing the importance of transportation infrastructure during the speech, Rauner touted the recent completion of improvements to the I-57/I-70 corridor, along with other state highway projects. He referred to the I-57/70 improvement as a "critical transportation project" that would "improve the quality of life for residents, and attract new families and businesses."
Gov. Rauner Discusses transportation in State of the State Address.