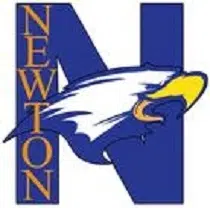 The Newton City Council met on Tuesday, January 17th.
At the meeting, the Council approved the minutes from the January 3rd meeting. The bills and accounts payable amounting $105,235.81 were approved as well. These also include the pre-paids totaling $289,532.06. Diane Hickox and Dale Mahaney addressed the Council at the meeting. Mahaney discussed issues regarding 106 N. Jackson St with the Council, and Hickox was checking on the progress regarding concerns she had brought to the council previously. The Council informed Hickox that they were addressing said concerns.
Additionally, the Council heard updates from the JEDI Committee meeting, Street Committee meeting, and Police Committee meeting. The JEDI Committee met on January 7th and held their annual business meeting as well. The Committee elected their officers and approved the annual budget and meeting schedule. The Street Committee met on January 9th. The Committee discussed resurfacing the South and West sides of the square, purchasing a mower, and mowing of Five April lots. The Police Committee also met on January 9th and discussed issues regarding property maintenance throughout Newton. The Committee also discussed an injury sustained by the dog catcher. In addition, they are looking at a squad purchase in the next fiscal year.
Lastly, Mayor Bolander informed the Council that the Dues and Donation Committee meeting needs rescheduling. He also gave the Animal Report from Jasper County, discussed the EMA meeting that was held on January 12th, and read a "Thank You" letter from the Indiana Railroad.
The Newton City Council will meet again on February 7th at 6:00pm. The Animal Control Committee and Park Committee will meet in the County Annex Building on January 21st and January 23rd, respectively.