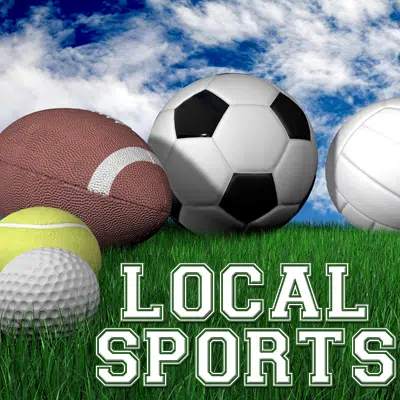 GIRLS HIGH SCHOOL BASKETBALL
EFFINGHAM VS. MATTOON
Effingham battled back against Mattoon to make it a one point game with 4:50 left in the game but the Hearts couldn't close it out falling to Mattoon 53-47. Effingham led 28-25 at the half but were outscored by Mattoon 16-8 in the third quarter. Effingham could never take back the lead after that. Effingham was led by Carsyn Fearday who had 20 points and Miranda Fox who had 11 points. Effingham is now 17-2 overall and 6-2 in the Apollo, with both losses coming to undefeated Mattoon. Effingham will next play Greenville on Monday as part of the Effingham round robin invitational.
ST. ANTHONY VS. NEOGA
St. Anthony were able to hold on for the win against Neoga 47-46. Neoga's Jaycie Roy made it 47-46 with 3:18 left to go in the game but both defenses prevented any further scoring. Neoga had the final possession with a chance to win the game but the Bulldogs stopped them on defense to get the win. St. Anthony was led by Abby Weis who had 17 points. Neoga was led by by Roy who had 15 points. Neoga is now 14-8 on the season and 3-2 in the NTC. St. Anthony is now 13-8 overall and 5-0 in the NTC. Both teams are scheduled to play Saturday in the NTC tournament but that is pending weather. Neoga will face North Clay at 1 PM. St. Anthony will play either Dieterich or South Central at 4 PM.
ALTAMONT VS. BROWNSTOWN/ST. ELMO
Altamont was able to get the win against B/SE 54-31. Altamont led 24-14 at the half and outscored B/SE 30-17 in the second half. Altamont was led by Keidron Duckwitz who scored 13 points and Shelbi Stone who added 12 points. B/SE was led by Dana Shelton who had 11 points. B/SE is now 11-9 overall and 3-2 in the NTC. Altamont is now 13-7 overall and 5-1 in the NTC. Both teams will be in action Saturday at the NTC tournament. B/SE will play Windsor/Stew-Stras at 2:30 PM while Altamont will face CHBC at 11:30 AM.
WINDSOR/STEW-STRAS VS. SOUTH CENTRAL
W/SS were able to get a conference win as they defeated South Central 48-33. W/SS led 24-19 at the half and never looked back. W/SS had 4 players in double figures led by Katrina Davis who had 14 points, Becca Schlechte had 12 points, Megan Schlechte and Nikki Trussell each added 10 points. South Central was led by Abby Hahn who had 12 points. South Central falls to 2-15 overall and 0-6 in the NTC. W/SS is now 8-13 on the season and 4-3 in the conference. Both teams will be in action on Saturday, weather permiting. South Central will play Dieterich in the play-in game at 10 AM while W/SS will face B/SE at 2:30 PM.
CUMBERLAND VS. TRI-COUNTY
Cumberland trailed 24-0 after the first quarter and ended up falling to Tri-County 70-20. Danae Sowers led Cumberland with 6 points. Cumberland is now 1-19 on the season and are scheduled to play Martinsville Saturday in the LOVC Tournament at Villa Grove, weather permitting.
COWDEN-HERRICK/BEECHER CITY VS. ARTHUR OKAW CHRISTIAN
AOC led 15-13 at the end of the first half but CHBC were able to tie the game at 30 but couldn't get the win falling 52-42. CHBC only scored 4 points in the third quarter and could never come back. CHBC was led by Jaelyn Robertson who had 11 points. CHBC is now 9-11 overall and 0-4 in NTC play. CHBC will face Altamont at 11:30 AM in the NTC Tournament if the weather holds up.
HIGH SCHOOL WRESTLING
EFFINGHAM VS. FAIRFIELD
Effingham fell to Fairfield on Senior Night 46-30. Fairfield won 160 class and up. Effingham is scheduled to wrestling in the Urbana Wrestling Invitational Saturday.