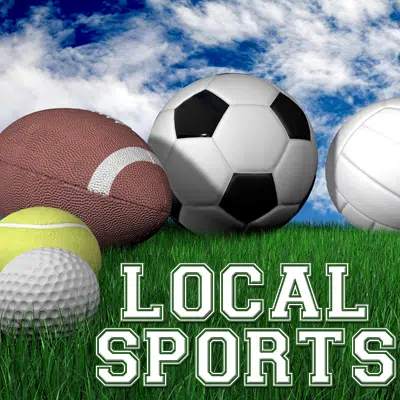 GIRLS HIGH SCHOOL BASKETBALL
EFFINGHAM VS. CHARLESTON
Effingham shot just 31 percent from the field but were able to hold on for their 10th straight win, defeating Charleston 43-35. The game was a back and forth affair as Charleston tied the game at 32 with 3:09 left in the game. Effingham however responded with a Carsyn Fearday three and never looked back. Fearday led Effingham with 22 points. Effingham is now 17-1 and will face 20-0 Mattoon on Thursday.
COWDEN-HERRICK/BEECHER CITY VS. NORTH CLAY
CHBC put up 5 straight points to start the fourth but it wasn't enough as North Clay won 43-32. North Clay at one point in the second quarter was up by 15 points but CHBC was able to come back and make a game of it. Taylor Oldham led CHBC with 10 points. CHBC is now 9-10 on the season and 1-4 in the NTC. CHBC will host Arthur Okaw Christian on Thursday. North Clay is now 8-7 on the season and 3-2 in the NTC. North Clay will be in action Saturday against Neoga in the NTC tournament.
WINDSOR/STEW-STRAS VS. DIETERICH
W/SS was led by Megan and Becca Schlechte who each had a double-double in their win against Dieterich 64-59. Dieterich led 9-7 at the end of the first quarter but W/SS came back to lead 28-24 at the half and 44-29 after three quarters. W/SS was led by Megan who had 31 points and 10 rebounds. Becca added 14 points and 11 rebounds. W/SS also got 11 points from Nikki Trussell. Andrea Bierman led Dieterich with 15 points, Anna Shadle added 14 points, Cracie Britton scored 13 points, and Jennifer Robards had 10 points. Dieterich is now 4-15 on the season and 0-5 in the NTC. Dieterich will face South Central on Saturday in the NTC Tournament. W/SS is now 7-13 on the season and 3-3 in the NTC. W/SS will face South Central on Thursday.
ALTAMONT VS. RAMSEY
Altamont got a big win over Ramsey 65-18. Altamont led 25-11 after the first quarter and never looked back. Leah Mayhaus led Altamont with 17 points. Altamont is now 12-7 and will host Brownstow/St. Elmo Thursday in a NTC regular season matchup.
NEOGA VS. PANA
Neoga never got going on offense and fell to Pana 70-30. Neoga was playing without senior Jaycie Roy and the offense struggled. Neoga never scored more than nine point in a quarter. Mary Hill led Neoga with 8 points. Neoga is now 14-7 on the season and will head to St. Anthony on Thursday.
OKAW VALLEY VS. CUMBERLAND
Cumberland couldn't overcome a slow start and fell to Okaw Valley 47-26. Cumberland only scored 6 points in the first half. Danae Sowers led Cumberland with 10 points. Cumberland is now 1-18 on the season and will host Tri-County on Thursday.
NEWTON VS. FLORA
Newton improved to 5-0 in the LIC after beating Flora 42-36. Abby Frohning had 16 points and Ariel Richards added 11 points for Newton. Newton is now 15-5 overall. Newton will next face Lawrenceville Saturday in the Little Illini Conference Tournament.
EFFINGHAM PARK DISTRICT MONDAY NIGHT COED VOLLEYBALL RESULTS
JANSEN'S COUNTRY FINANCIAL DEFEATED WEBER OPTIKS 2-1
WILL PAINTING AND DRYWALL DEFEATED STUDIO T NUTRIFIT 2-0
TEAM SMITH DEFEATED WASHINGTON SAVINGS BANK 2-0
LAVENDAR RIDGE MEMORY CARE DEFEATED ROCK'S ADVANCED AUTO 2-0
TEAM HOLLIDAY DEFEATED PROBST AUTO BODY 2-0
BUFFALO WILD WINGS DEFEATED FAST SHOP GENERAL STORE 2-1