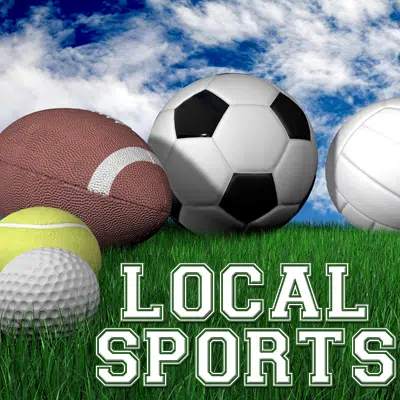 NEWTON VS. WINDSOR/STEW-STRAS
W/SS were able to close the lead but it wasn't enough as Newton won 55-50. Newton led 34-23 at the half but W/SS came back to make it 41-36 going into the fourth quarter. A three pointer with 3:19 left to play cut the Newton lead to 48-46. However there was a foul and a technical foul, which led to Newton making 3 of the 4 free throws. This took away all of W/SS momentum. Newton was led by Nick Cohorst who had 16 points and Joe Stone added 15 points. W/SS was led by Nic Hutchinson who had 15 points, Isaac Kramer added 12, Chase Thies had 11 points, and Christian Kessler had 10 points. W/SS are now 9-6 on the season and will head to Martinsville on Tuesday. Newton is also 9-6 on the season and will host Pal-Hut on Tuesday.
DIETERICH VS. CASEY-WESTFIELD
Casey-Westfield got a balanced attack with four players in double figures on the way to a 65-49 win against Dieterich. Dieterich had the lead with 24 seconds left in the first half and took a 29-28 lead at the half. Casey however took the lead at the start of the third quarter and never trailed again. Casey went on a 15-2 run to finish the game. Dieterich were led by Ryan Radloff who had 19 points and Callaway Campton who had 18 points. Casey was led by Luke Richards who had 20 points, Kyle Carver added 15 points, and Ethan Gilbert had 14 points. Dieterich is now 6-10 on the season and will go to Olney on Tuesday.
DECATUR EISENHOWER DEFEATED LAWRENCEVILLE 70-49
TEUTOPOLIS VS. EVERGREEN PARK
Both teams came out with a strong first quarter but Teutopolis was able to get the win against Evergreen Park 74-69. Evergreen Park led after the first quarter 21-20. Teutopolis were able to take the lead at the half as Evergreen Park were only able to put up 6 points in the second quarter. Both teams scored 21 points in the third quarter to make it 61-48 entering the fourth quarter. However Evergreen Park cut the lead to two in the fourth quarter but Teutopolis were able to hold on. Mitch Hardiek led Teutopolis with 22 points, Brant Bueker added 15, and Brock Bueker had 11 points. Teutopolis is now 14-1 and have won 13 in a row. Teutopolis will host Mattoon on Tuesday.
ST. ANTHONY VS. NOTRE DAME DE LA SALETTE
St. Anthony had a good offensive game and got the win 59-51. St. Anthony led 10-8 after the first quarter. St. Anthony took a 29-20 lead into the half. Notre Dame closed the game as they outscored St. Anthony 15-10 in the third, but St. Anthony still led 39-35. St. Anthony outscored Notre Dame 20-16 in the fourth quarter to get the win. St. Anthony were led by Jack Nuxoll who had 19, Drew Gibson had 16, and Alex Deters added 13 points. The win, St. Anthony's 14th in a row, improves their record to 16-1. St. Anthony will host Neoga on Tuesday.