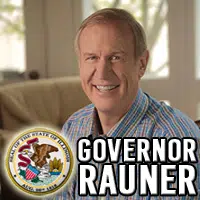 Governor Bruce Rauner signed a bill on Friday, January 6th that will help out-of-state teachers with an easier transition into Illinois.
State Bill 2912 streamlines the process that out-of-state teachers use to receive an Illinois teaching license from the Illinois State Board of Education. Through SB 2912, the Board is able to grant Illinois licenses to individuals with an out-of-state license that is comparable to that of the Illinois teaching license. The Bill also reduces the fee needed for an individual to become a substitute teacher, as well alleviating burdens faced by retired teachers wishing to substitute teach.
"This bill is about teachers, jobs and opportunities," stated Governor Bruce Rauner. "We are clearing a better pathway to the classroom for teachers who have moved to Illinois and ensure they can focus on the important job they do, which is educating our children. It's time to build on this success story and work together to pass a balanced budget and changes that will lead to new jobs and stronger schools to put Illinois back on the right path."
State Senator, Dale Righter, of Mattoon made this statement regarding State Bill 2912, "Anything we can do to make things easier for teachers who move to Illinois to get into the classroom as soon as possible is incredibly important. This new law will also benefit rural districts that oftentimes have a difficult time finding experienced substitute teachers. Most importantly, our students will benefit the most from this new law as it ensures more qualified teachers are in our classrooms."
State Bill 2912 was signed at Carbondale Community High School.