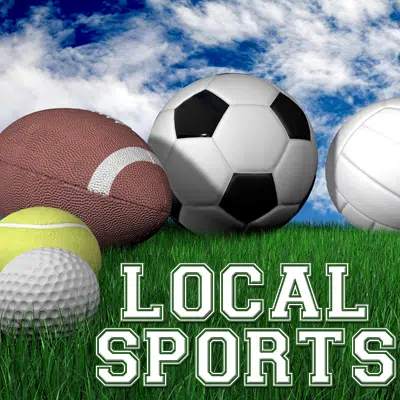 BOYS HIGH SCHOOL BASKETBALL
DIETERICH VS. ALTAMONT
Ryan Armstrong leads Altamont to a 66-46 win against Dieterich. Armstrong only had four points in the first half but Altamont was able to lead 30-19 at the half. Armstrong lead Altamont with 24 points, while Wyatt added 10 points. Dieterich was led by Callaway Campton who had 14 points, while Ryan Radloff added 12 points, and Tyler Higgs had 11. Dieterich is now 6-9 on the season and 0-5 in the NTC. Dieterich will next face Casey-Westfield on Saturday at the St. Anthony Shootout. Altamont is now 8-8 on the season and will host Woodlawn Saturday night.
TEUTOPOLIS VS. ST. THOMAS MORE
Teutopolis was too much for St. Thomas More getting the win 99-68. Teutopolis however did turn the ball over 10 times. Teutopolis was led by Brant Bueker who had 23, Mitch Hardiek added 22, Lane Belleville scored 17, and Brock Bueker had 11 points in the win. Teutopolis will next be in action at the St. Anthony Shootout Saturday against Evergreen Park.
EFFINGHAM VS. TAYLORVILLE
Effingham remained undefeated in the Apollo Conference with a 79-47 win against Taylorville. Effingham had a balanced attack with six players scoring six points and five in double digits. Effingham was led by Landon Wolfe who had 21, Grant Wolfe added 18, Jacob Donaldson had 12, Brent Beals had 11, and Trevor Kreke added 10 points off the bench. Effingham is now 12-2 overall and 4-0 in the Apollo. Effingham will next host Mt. Vernon on Tuesday.
RED HILL VS. NEWTON
Newton fell behind early and could never come back against Red Hill falling 72-66. Red Hill took a 22-14 lead after the first quarter and led 39-32 at the half. Newton was led by Nick Cohorst who had 19 points, Tim Weber added 15 points, and Collin Harris had 12 points. Newton is now 8-6 overall and 0-3 in the LIC. Newton will be in action at the St. Anthony Shootout against Windsor/Stew-Stras on Saturday.
WINDSOR/STEW-STRAS VS. ST. ELMO/BROWNSTOWN
W/SS was about to defeat SE/B 57-40. W/SS led 16-9 after the first quarter and 29-17 at the half. W/SS was led by Josh Overbeck who had 22 points and Nic Hutchinson who had 15 points. SE/B was led by Landon Feezel who had 12 and Joel Logue who had 10 points. W/SS is now 9-5 on the season and 3-0 in the NTC and will face Newton at the St. Anthony Shootout Saturday. SE/B is now 8-5 on the season and 3-2 in NTC play. SE/B will head to Ramsey on Tuesday.
COWDEN-HERRICK/BEECHER CITY VS. NORTH CLAY
CHBC were able to defeat North Clay 80-65. CHBC outscored North Clay 15-9 in the first quarter and 21-13 in the third quarter. North Clay was led by Aleon Rinehart who had 17. CHBC was led by Konner Blackerby who had 27 points. CHBC is now 7-6 overall and 2-2 in the NTC. CHBC will host Shelbyville on Tuesday. North Clay is now 4-11 overall and 0-4 in the NTC. North Clay is off until next Saturday when they head to Oblong.
SOUTH CENTRAL VS. CISNE
South Central was able to hold on to defeate Cisne 51-50. South Central had a 14-6 lead after the first quarter but only managed 4 points in the second quarter and trailed at the half 21-18. South Central kept it close as they trailed 36-31 after three quarters of play. South Central however outscored Cisne 20-16 in the fourth quarter to get the one point win. Trent Geiler led South Central with 16 points while Trevor Markley added 13 points. South Central is now 6-7 overall and will host Windsor/Stew-Stras on Tuesday.
CUMBERLAND VS. OKAW VALLEY
Cumberland couldn't maintain their first half lead and fell to Okaw Valley 53-49. Cumberland led 10-8 after the first quarter and 21-17 at the half. Cumberland how ever was outscored in the third quarter 22-9 and trailed 39-30. Cumberland was done in by turnovers and poor shooting. Cumberland was led by Zach Wolke who had 18 points and Tyson Magee who had 11 points. Cumberland falls to 8-5 on the season and will head to Paris on Tuesday.