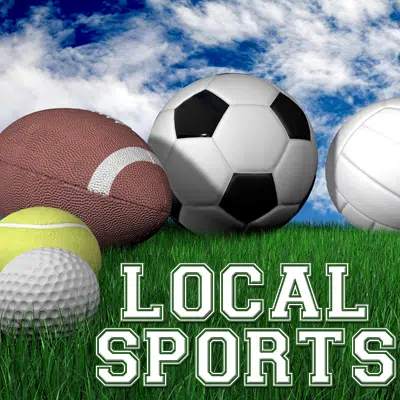 HIGH SCHOOL GIRLS BASKETBALL
TEUTOPOLIS VS. ST. JOSEPH-OGDEN
Teutopolis earned their 13th straight win with the win against St. Joseph-Ogden 58-41. Teutopolis led 16-11 after the first quarter and pushed the lead to 10 points in the second quarter but SJO stormed back to make it 27-25 at the half. Teutopolis however would hold off the SJO attack and took a 44-34 point lead into the fourth quarter. Sadie Bueker led the way with 14 points, Raegan Drees added 13 points, and Jamie Sandschafer scored 12 points. Teutopolis is now 18-2 on the season and will head to Breese Central on Saturday.
CUMBERLAND VS. ROBINSON
Cumberland commited 22 turnovers in the first and third quarters on their way to a 59-24 loss to Robinson. Cumberland never scored more than 10 points in a single quarter. Cumberland was led by Liberty Dunaway who had 9 points. Cumberland is now 1-16 on the season and will host Decatur LSA on Saturday.
EFFINGHAM VS. SALEM
Effingham extended their winning streak to 9 games with a 39-19 win against Salem. Effingham led 19-5 at the half. Neither team however was able to score more than 10 points in a quarter. Effingham was led by Carsyn Fearday who scored 11 points and Skyler Schafer who had 10 points. Effingham is now 16-1 on the season and 4-1 in the Apollo. Effingham next hosts Charleston on Monday.
ST. ANTHONY VS. SHELBYVILLE
St. Anthony defeated Shelbyville, in a game that was never in doubt, 61-11. St. Anthony led 19-6 after the first quarter and 41-8 at the half. Clare McHugh led St. Anthony with 17 points and Abbie Schmidt had 12 points. St. Anthony are now 12-7 on the season and will host Flora on Saturday at 9 AM.
ALTAMONT VS. SOUTH CENTRAL
Altamont was able to use a strong first half on their way to a 53-32 win against South Central. Altamont led 20-12 at the end of the first half. South Central tried to make it a game but Altamont was too much. Altamont was led by Leah Mayhaus who had 14 points and Keidron Duckwitz who had 12 points. South Central was led by Abby Hahn who had 13 points. South Central is now 2-13 overall and 0-5 in the NTC. South Central will head to Vandalia on Monday. Altamont is now 10-7 overall and 4-1 in the NTC. Altamont will host Woodlawn on Saturday.
OKAW VALLEY VS. WINDSOR/STEW-STRAS
W/SS couldn't overcome two bad quarters and fell to Okaw Valley 63-52. W/SS were outscored in the first quarter 23-13. W/SS came back and out scored Okaw Valley 14-12 in the second quarter but still trailed. W/SS again outscored Okaw Valley 18-13 in the third quarter. But Okaw Valley would outscored W/SS 15-7 in the fourth quarter to get the win. Becca Schlechte had 20 points for W/SS. Megan and Nikki Trussell each scored 13 points as well. W/SS is now 6-13 on the season and will play at Dieterich on Monday.
NEWTON VS. LAWRENCEVILLE
Newton improved to 4-0 in the LIC with a win against Lawrenceville 51-37. Newton led 30-14 at the half and never looked back. Newton was led by Grace Hartrich who had 17 points and 16 rebounds for a double-double. Newton is now 14-5 overall and will head to Flora on Monday.