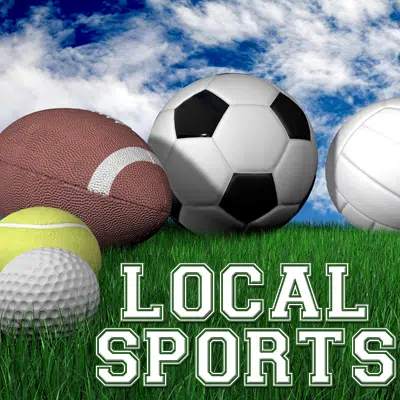 BOYS HIGH SCHOOL BASKETBALL
ST. ANTHONY VS. NORTH CLAY
St. Anthony extended their winning streak to 13 games with a 60-27 win over North Clay. North Clay kept it close in the first quarter with the score being 9-7, however St. Anthony outscored North Clay 24-2 in the second quarter to get the win. Drew Gibson led St. Anthony with 17 points and Alex Deters added 12 points. North Clay was led by Reese Blank who had 11 points. North Clay is now 4-10 on the season and will face CHBC on Friday. St. Anthony is now 15-1 on the season and will host Notre Dame de la Salette on Saturday in the St. Anthony Shootout.
TEUTOPOLIS VS. PARIS
Teutopolis extended their winning streak to 11 games with a 90-51 win over Paris. Teutopolis got out to a 25-9 lead in the first quarter and never looked back. Mitch Hardiek led Teutopolis with 22 points, Brant Bueker added 20, and Brock Bueker added 16 points. Teutopolis will next host St. Thomas More on Friday.
ALTAMONT VS. SHELBYVILLE
Altamont was able to put away Shelbyville in overtime 76-73. Malcom Miller hit a game tying three for Shelbyville to force overtime. Miller led Shelbyville with 31 points. Altamont was led by Mitchell Stevenson who had 26 points, Ryan Armstrong added 19, Evan Cornett had 17 points, and Sam Childerson had 14 points. Altamont is now 7-8 on the season and will host Dieterich on Friday.
NEOGA VS. WINDSOR/STEW-STRAS
Neoga held the lead after the first quarter 12-9 but W/SS proved to be too much for Neoga winning 58-35. Nic Hutchinson led W/SS with 21 points, while Christian Kessler and Chase Thies each had 14 points. Neoga was led by Drew Ramert who had 10 points. Neoga is now 4-12 on the season and 2-2 in the NTC. Neoga will face St. Anthony next Tuesday. W/SS is now 8-5 on the season and 2-0 in the NTC. W/SS will host St. Elmo/Brownstown on Friday.
COWDEN-HERRICK/BEECHER CITY
CHBC led after the first quarter 11-9 and never looked back getting the 69-54 win against Martinsville. Konner Blackerby led CHBC with 23 points, Cody Grove added 12 points, Aaron Nohren had 11, and Trey Buzzard scored 10 points. CHBC is now 6-6 on the season and will host North Clay on Friday.
FLORA VS. DIETERICH
A three pointer at the buzzer by Jeffrey Gaither led Flora past Dieterich 55-52. Dieterich led after the first quarter 13-9 but trailed at the half 21-17. However Dieterich got the lead back at the end of the third quarter 39-37. Gaither led Flora with 27 points. Dieterich were led by Ryan Radloff who had 20 and Callaway Campton who had 13 points. Dieterich falls to 6-8 on the season and will head to Altamont on Friday.
GIRLS HIGH SCHOOL BASKETBALL
DIETERICH VS. PAL-HUT
Dieterich got two big nights from two players on their way to a 66-46 win against Pal-Hut. Anna Shadle scored 24 points and Jennifer Robards had 14 points, 10 rebounds, 6 steals, and 4 assists. Dieterich also got 12 points from Gracie Britton. Dieterich is now 3-14 on the season and will play Ramsey Thursday.
HIGH SCHOOL WRESTLING
EFFINGHAM VS. TAYLORVILLE
Effingham couldn't outdo Taylorville and fell 56-18. Effingham was only able to win three matches out of the 14. Effingham won the the match at 120, 145, and 160 pounds. With the loss Effingham is 8-5 in duals and 0-1 in the Apollo. Effingham will head to Olney today to face Olney and Charleston.
EFFINGHAM PARK DISTRICT
TUESDAY NIGHT MEN'S LEAGUE
CHICAGO DEFEATED JANSEN'S HEATING AND AIR 70-64
DIETERICH BANK DEFEATED AK CONSTRUCTION 81-27
REDBIRD ENERGY DEFEATED RIFLEMEN 72-69