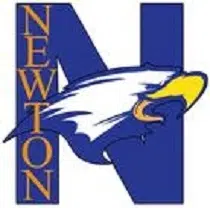 The Newton City Council held their final meeting for the year of 2016 on Tuesday, December 20th.
At the meeting, the Council approved an ordinance to amend the zoning map of the zoning code. They also approved the TIF agreement with Newton Biofuels, LLC; also allowing Ken Larimore to proof-read and edit. The Council then approved the sending of two Newton Police Department officers to the 2017 ILEAS Annual Conference. The ILEAS Conference will be held on March 12th through the 14th and will be $90 per person plus expenses. They then approved the sending of two police officers to the 2017 SICJS Conference. It will be held on February 28th through March 1st and will cost between $75 to $100 per person with expenses. The Council is also sending three Waste Water employees to the 2017 IRWA Conference in Effingham. The IRWA Conference is being held February 21st through the 23rd and costs $175 per person.
Additionally, the Council heard an update from the Insurance Committee's December 7th meeting. Representatives from Burnham & Flower Group had discussed the liability, property, and worker's compensation coverage renewal at the meeting. While the liability and property premium's will decrease to $408, the worker's compensation will increase to $1,562 regarding the increase in employment. They also accumulated $1,600 in the dividend risk program. The $1,600 will be used for safety equipment.
Lastly, Mayor Bolander informed the Council that a Parks Committee meeting needs to be called in the new year regarding new City of Newton signs. The Committee will also need to review the mowing contract. The Council ended their meeting by wishing everyone a "Merry Christmas and Happy New Year"
The Newton City Council will meet again on January 3rd, 2017 at 6:00pm.