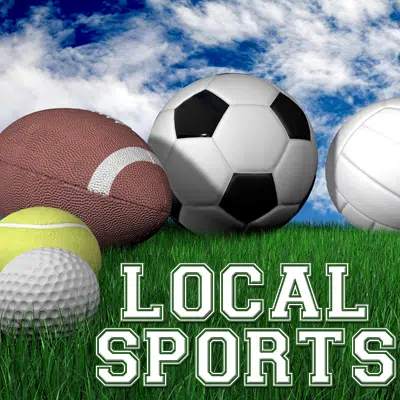 GIRLS HIGH SCHOOL BASKETBALL
TEUTOPOLIS VS. ST. ANTHONY
Teutopolis were able to come back from a 21-17 deficit to get the win against St. Anthony 41-31. Teutopolis were led by Jamie Sandschafer who had 20 points and Shelby Thompson who had 11 points. St. Anthony was led by Abby Weis who had 9 points. St. Anthony fall to 8-4 on the season and will host Newton on Thursday. Teutopolis is now 9-2 on the season and will host Paris on Thursday.
EFFINGHAM VS. MT. ZION
Effingham rebounded from their tough loss to Mattoon with a 50-30 win over Mt. Zion. Effingham was led by Carsyn Fearday who had 21 points. Fearday however was the only one to score double figures. Mt. Zion was led by Lainie Wolter who had 11 points. Effingham is now 8-1 on the season and will host Cahokia on Saturday.
ALTAMONT VS. NORTH CLAY
Altamont scored 19 points in the second quarter and 21 in the third quarter to defeat North Clay 58-36. Altamont was led by Taylor Paquette who had 12 points. North Clay was led by Audrey Fleener who had 13 points. North Clay is now 2-4 on the season and 2-1 in the NTC. North Clay will host Red Hill on Tuesday. Altamont is now 7-5 on the season and will head to Cowden-Herrick/Beecher City on Thursday.
NEOGA VS. CUMBERLAND
Neoga stayed hot improving to 11-1 with a 63-18 win against Cumberland. Neoga was led by Jaycie Roy who had 15 points, Blair Banning who had 14 points, and Ashley Dryden who had 10 points. Danae Sowers led Cumberland with 8 points. Cumberland is now 1-9 on the season and heads to Arcola next Monday. Neoga next has a NTC matchup against Brownstown/St. Elmo on Thursday.
WINDSOR/STEW-STRAS VS. OBLONG
Windsor/Stew-Stras continued its winnings streak with a 43-37 win against Oblong. Windsor/Stew-Stras has now won three games in a row. Nikki Trussell had 17 points and Megan Schlechte had 16 points to lead W/SS. W/SS is now 3-8 on the season and will head to Arthur-Lovington/Atwood-Hammond on Thursday.
NEWTON VS. RED HILL
Newton got a big win at home against Red Hill 60-24. Newton remains unbeaten in Little Illini Conference play. Newton was led by Grace Hartrich who had 17 points and Ariel Richards who added 10 points. Newton is now 8-3 on the season and 3-0 in the LIC. Newton next heads to St. Anthony on Thursday.
COWDEN-HERRICK/BEECHER CITY VS. RAMSEY
Cowden-Herrick/Beecher City were able to defeat Ramsey 56-35. CHBC were led by Tabitha Endsley who had 20 points and Kylee Wheeler who had 12 points. CHBC is now 6-5 on the season and will host Altamont on Thursday.
WOODLAWN VS. SOUTH CENTRAL
South Central fell behind 17-2 after one quarter and could never get back falling to Woodlawn 44-28. Abby Hahn led the Cougars with 18 points. South Central is now 2-7 on the season and will host Webber Township on Thursday.
EFFINGHAM PARK DISTRICT VOLLEYBALL MONDAY NIGHT COED
ROCK'S ADVANCED AUTO DEFEATED WASHINGTON SAVINGS BANK 2-0
LAVENDER RIDGE MEMORY CARE DEFEATED BUFFALO WILD WINGS 2-1
JANSEN'S COUNTRY FINANCIAL DEFEATED FAST STOP GENERAL STORE 2-0
STUDIO T NUTRIFIT DEFEATED PROBST AUTO BODY 2-1
TEAM HOLLIDAY DEFEATED WILL PAINTING AND DRYWALL 2-1
WEBER OPTICS DEFEATED TEAM SMITH 2-0