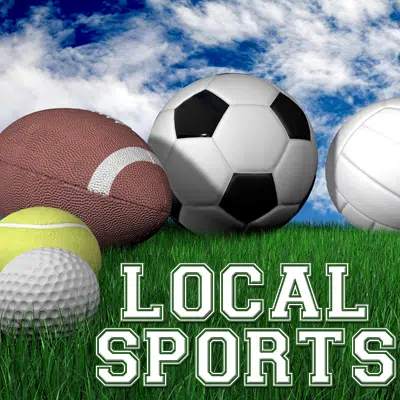 BOYS HIGH SCHOOL BASKETBALL
ST. ANTHONY VS. ST. ELMO/BROWNSTOWN
St. Anthony was able to defend home court on homecoming beating St. Elmo/Brownstown 68-39. St. Anthony was led by Drew Gibson who had 21 points. Cade Walsh finished with 15 points for the Bulldogs who improved to 6-1 on the season and 2-0 in conference play. SEB was led by Isaac Maxey who had 9 points. SEB falls to 5-2 on the season and 2-1 in NTC play. St. Elmo will next host their holiday tournament on Tuesday against Clay City.
EFFINGHAM VS. MATTOON
Effingham's offense was too much for Mattoon as the Hearts got the 72-42 win. Effingham hit seven three pointers and Jacob Donaldson had 2 alley-oop dunks to lead the hearts. Effingham allowed its lowest point total of the season only giving up 42 points. Effingham was led by Donaldson who had 20. Grant Wolfe had 14 points, Brent Beals had 13 points, and Landon Wolfe had 11 points to lead the Hearts. Mattoon was led by Drake Jeffries who had 16 points. Effingham improves to 6-0 on the season and will head to Teutopolis on Tuesday.
TEUTOPOLIS VS. ST. JOSEPH-OGDEN
Teutopolis went to St. Joseph-Ogden and defeated the number one team in 2A 91-67. Once Teutopolis got going the offense never let up as the Wooden Shoes led 39-27 at the half and 70-45 after three quarters. Teutopolis was led by Mitch Hardiek who had 28 points and Brant Bueker who had 20. Teutopolis is now 5-1 on the season and will host undefeated Effingham on Tuesday.
NEOGA VS. SULLIVAN
Neoga was able to get their second win of the week on the road against Sullivan 61-57. Both teams had offensive outputs with Neoga putting up 39 points in the second half while Sullivan put up 41 points. Neoga was led by Caleb Hill who had 26 points and Drew Ramert who had 16 points. Neoga is now 3-5 on the season and will host Casey-Westfield on Tuesday.
ALTAMONT VS. SOUTH CENTRAL
Altamont was able to win its NTC opener at South Central 56-43. Altamont led 25-13 at the half and never looked back. Altamont was led by Evan Cornett who had 16, Sam Childerson who had 15, and Jesus Flores who added 10 points. South Central was led by Trevor Markley who had 15 points. South Central is now 2-6 and will next play Vandalia at the St. Elmo Holiday Tournament on Wednesday. Altamont who is now 4-3 will host North Clay next Friday.
COWDEN-HERRICK/BEECHER CITY VS. DIETERICH
It was close but CHBC was able to get the one point win over Dieterich 66-65. Both teams scored 16 points in the third and 12 points in the fourth. CHBC was down 23-18 after the first quarter but were able to take the lead at the half 38-37. CHBC was led by Konner Blackerby who had 22 points and Aaron Nohren who had 18 points. Dieterich was led by Ryan Radloff who had 28 points, Callaway Campton who had 17, and Tyler Higgs who added 11 points. Dieterich is now 3-5 on the season and will play St. Anthony next Friday. CHBC is now 2-2 and will play Mulberry Grove on Tuesday at the St. Elmo Holiday Tournament.
WINDSOR/STEW-STRAS VS. SHELBYVILLE
W/SS dropped their second straight game after a loss to Shelbyville 56-47. W/SS trailing 21-19 at the half and that would be as close as W/SS would get. W/SS was led by Josh Overbeck who had 15 and Chase Theis who had 11 points. W/SS is now 5-2 on the season and will play Okaw Valley on December 20th.
NORTH CLAY VS. NEWTON
Newton was able to come from behind to get the 54-42 win against North Clay. Newton was down 24-22 at the half but only allowed 5 points in the third quarter. Newton was led by Nick Cohorst who had 16 points and Ben Carr who had 14 points off the bench. North Clay was led by Brandon Repking who had 17 points and Bryce Walker who added 13 points. North Clay is now 2-3 on the season and will head to Altamont on Friday. Newton is now 4-3 on the season and will host St. Anthony on Tuesday.
GIRLS HIGH SCHOOL BASKETBALL
CERRO GORDO VS. W/SS
W/SS were able to get three double-double on their way to 54-43 win over Cerro Gordo. Nikki Trussell led the way for W/SS with 19 points and 10 rebounds. Megan Schlechte had 18 points and 11 rebounds while Madison Everett added 12 points and 10 rebounds. W/SS is now 2-8 on the season and will host Oblong Monday night.