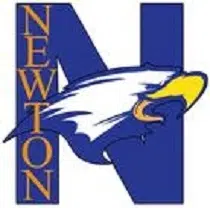 The Newton City Council met on Tuesday, December 6th.
At the meeting, the Council approved the City of Newton Electric Utility Capital Improvement Plan for 2017 through 2021. They also approved Ordinance 16-10 Annual Tax Levy and the abatement of taxes for the aquatic center regarding the tax levy year of 2016. In addition, Diane Hickox addressed the Council regarding an on-going conflict with her neighbors regarding a construction project and the location of an accessory building. Scott Bloomberg will be contacting the City Inspector to investigate the situation and ensure that all codes are being met.  Also, Officers Riley Britton and Dano addressed the council, informing them about the progress made at the United States Police Canine Association training and in the field by Dano. Officers Britton and Dano have been dispatched 3 times since their training and have discovered drugs and bath salts. The Council expressed their gratitude to Officers Britton and Dano for their work, as well as Britton's willingness to take on the responsibilities of a canine officer.
Additionally, City Council member Steve Rubsam informed the Council that he has attended the walk-through for the CDAP rehabilitated homes. He noted that the improvements were impressive and the homeowners are appreciative. David Brown also informed the Council that "Welcome to Newton" signs proposals had been distributed to the Council and that the Tourism Council and Chamber Members are invited to a committee meeting to explore options. Larry Brooks notified the Council that a resident had raised concerns regarding traffic after school. Robert Reisner will be contacting the Street Department and Police Department to explore alternatives.
The Newton City Council will meet again on December 20th at 6:00pm. There will be no regularly scheduled committee meetings.