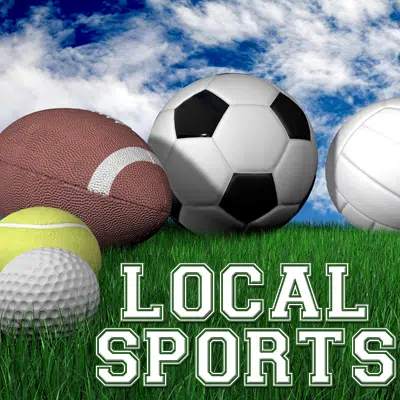 GIRLS HIGH SCHOOL BASKETBALL
ST. ANTHONY VS. ALTAMONT
St. Anthony played good defense and rebounded from the loss to Effingham Saturday to get a win against Altamont 37-25. St. Anthony only allowed 9 points in the first half. St. Anthony was led by Sydney Gibson who had 13 points off the bench. Altamont was led by Taylor Paquette who had 6 points. The loss drops Altamont to 5-5 on the season and 2-1 in the NTC. Altamont will host Okaw Valley on Thursday. St. Anthony is now 7-3 on the season and 3-0 in the NTC. St. Anthony will host CHBC on Thursday
BROWNSTOWN/ST. ELMO VS. MARTINSVILLE
Brownstown/ St. Elmo were able to pull away from Martinsville to get the 62-46 win. B/SE were led by Claire Wilhour who had 15 points. B/SE also got 14 points from Dana Shelton and 13 points from Deana. B/SE imporved to 8-2 on the season and will face Father McGinvey on Friday.
NEOGA VS. SOUTH CENTRAL
Neoga earned their 10th win of the season with a 55-23 win over South Central. Neoga was led by Ashley Dryden and Blair Banning who each had 14 points. Neoga also got a big game from Jaycie Roy who had 11 points, 6 steals, and 6 rebounds. South Central was led by Abby Hahn who had 17 points. South Central falls to 1-5 on the season and will play at Sandoval tonight. Neoga improves to 10-1 on the season and will host Cumberland next Monday.
COWDEN-HERRICK/BEECHER CITY VS. WINDSOR/STEW-STRAS
Windsor/Stew-Stras were able to hold CHBC to 10 points in the first half on their way to a 41-38 win. W/SS was led by Megan Schlechte who scored 14. W/SS also got big nights from Nikki Trussell who scored 11 points and Madison Everett who added 10 points. Lauren Wojcik led CHBC with 9 points. CHBC falls to 5-4 on the season and will play St. Anthony on Thursday. W/SS improves to 1-8 on the season and will host Cerro Gordo on Friday.
NEWTON VS. EDWARDS COUNTY
Newton got a big night from Grace Hartrich on the way to a 57-39 win against Edwards County. Hartrich led Newton with 26 points. Hartrich also had 12 rebound on her way to a double-double. Newton also got 11 points from Abby Frohning. Newton improves to 6-3 on the season and will travel to Robinson on Thursday.
CUMBERLAND VS. SHELBYVILLE
Cumberland trailed Shelbyville 24-17 after three quarters but outscored Shelbyville 15-4 in the fourth quarter to get their first win of the season 32-28. Cumberland was led by Danae Sowers and Liberty Dunaway who each scored 10 points. Cumberland is now 1-8 on the season and will play at Neoga on Monday.
TEUTOPOLIS VS. SALEM
Teutopolis was able to use a strong second half to defeat Salem 57-41. Teutopolis only led 27-22 at halftime but outscored Salem 30-19 in the second half. Teutopolis was led by Jamie Sandschafer who had 17 and Macy Michels who had 12 points. Teutopolis is now 8-2 and will play at St. Anthony on Monday.
EFFINGHAM PARK DISTRICT VOLLEYBALL 
ROCK'S ADVANCED AUTO DEFEATED FAST STOP GENERAL STORE 2-0
WASHINGTON SAVINGS BANK DEFEATED WILL PAINTING AND DRYWALL 2-1
TEAM HOLLIDAY DEFEATED LAVENDAR RIDGE MEMORY CARE 2-0
JANSEN'S COUNTRY FINANCIAL DEFEATED BUFFALO WILD WINGS 2-0
WEBER OPTIKS DEFEATED PROBST AUTO BODY 2-0
TEAM SMITH DEFEATED STUDIO T NUTRIFIT 2-0