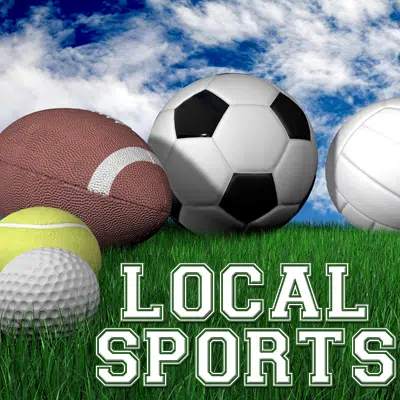 GIRLS HIGH SCHOOL BASKETBALL
EFFINGHAM VS. ST. ANTHONY
Effingham was able to come from behind to beat St. Anthony 37-35. St. Anthony led 13-7 after the first quarter and 23-17 at halftime. Effingham however came back in the third quarter outscoring St. Anthony 12-3 to make it 29-23 Effingham after three quarters. Effingham however found itself down again 35-34 but a Bria Barr layup with 1:04 left to play gave Effingham the lead and St. Anthony couldn't convert. Effingham was led by Carsyn Fearday, Miranda Fox and Barr who each had 8 points. St. Anthony was led by Abby Weis and Meg Richards who each had 7 points. St. Anthony is now 6-3 on the season and will head to 5-4 Altamont tonight. Effingham is still undefeated on the season at 7-0. Effingham has a conference home game against Mattoon on Thursday.
BOYS HIGH SCHOOL BASKETBALL
PATOKA VS. SOUTH CENTRAL
Patoka was just too much for South Central as Patoka got the win 72-38. Patoka led at the half 28-17. Patoka was led by Jered Cain who scored 23 points. South Central was led by Trent Geiler who scored 7 points. South Central is now 2-4 on the season and host Vandalia on Tuesday.
HIGH SCHOOL WRESTLING
CUMBERLAND DUELS
Cumberland was very strong at their own duels going 3-0. Effingham was also at the Duels and finished 3-1 with their only loss being against Cumberland. Cumberland defeated Fithian Oakwood 55-22, Cumberland next beat Effingham 40-12, and Quincy Notre Dame 53-12. Effingham defeated Fithian Oakwood 36-30, Shelbyville 36-23, and Quincy Notre Dame 46-11. Effingham will next be in action at Cumberland for the Skull and Crossbone Invitational. Cumberland will be at the PORTA Invite on Saturday.
EFFINGHAM PARK DISTRICT
FRIDAY NIGHT COED VOLLEYBALL:
DOUBLE D SIGNS DEFEATED DIGGIN DOGS 2-0
GENESIS AVIARIES DEFEATED LITTLE LAMBS DAY CARE 2-1
CELEBRATE IN STYLE DEFEATED GABBY GOAT 2-0
GREEN CREEK DEFEATED PING'S 2-1
SATURDAY NIGHT MEN'S BASKETBALL:
TEAM DAHNKE DEFEATED MACH 1 64-43
TEAM NIEBRUGGE DEAFEATED GROBIE FLOORING 61-58
FIRST STATE BANK OF BEECHER CITY DEFEATED TAYLOR LAW 55-54
SUNDAY NIGHT MEN'S 35 & OVER BASKETBALL:
NEW HOPE CHURCH DEFEATED SHERWIN WILLIAMS 72-61
CROPLAN GENETICS DEFEATED TEAM BOHNHOFF 79-72