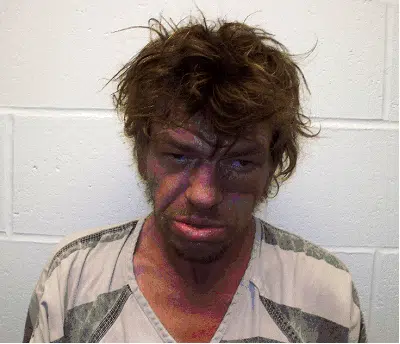 Glenn Ramey, the Olney man accused of sexually assaulting and suffocating 8-year-old Sabrina Stauffenberg, had his first court appearance on Tuesday in Richland County.  During the hearing, Public Defender James Lane was appointed as Ramey's Counsel and charges, as well as his rights, were provided. The next court appearance was scheduled for 10:30 a.m. December 16th. The alleged victim's family was present for the hearing.
Stauffenberg was found deceased behind a building on the south side of Olney last week. Ramey was apprehended early Sunday.
The "Belleville News-Democrat" reported that that Ramey had been accused of rape in 2014. Further, that Illinois Department of Family and Child Servers had identified him as a possible child abuser. Ramey also had an order of protection filed against him in 2014 and behalf of Noble woman. He was indicted of of child abuse in Massac County, meaning that there was credible evidence that abuse had occurred, but is is not a registered sex offender.
Ramey also has been found guilty for aggravated DUI, theft, forgery, and being a felon in possession of a firearm.