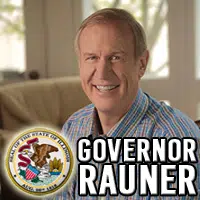 (Springfield, IL)  —  Governor Rauner is appealing to Democratic lawmakers to work with him on a full-year budget compromise next week, saying he's cut way back on his so-called "turnaround agenda."  Rauner says what was once a list of 44 reforms has been reduced to five:  worker's comp reform, a property tax freeze, education funding reform, pension reform and term limits for lawmakers.  Rauner claims to have bipartisan support among lawmakers for his shortened list, but several items include provisions designed to weaken the power of public sector unions.
David Stewart/sks  IL)
Copyright © 2016
TTWN Media Networks Inc.